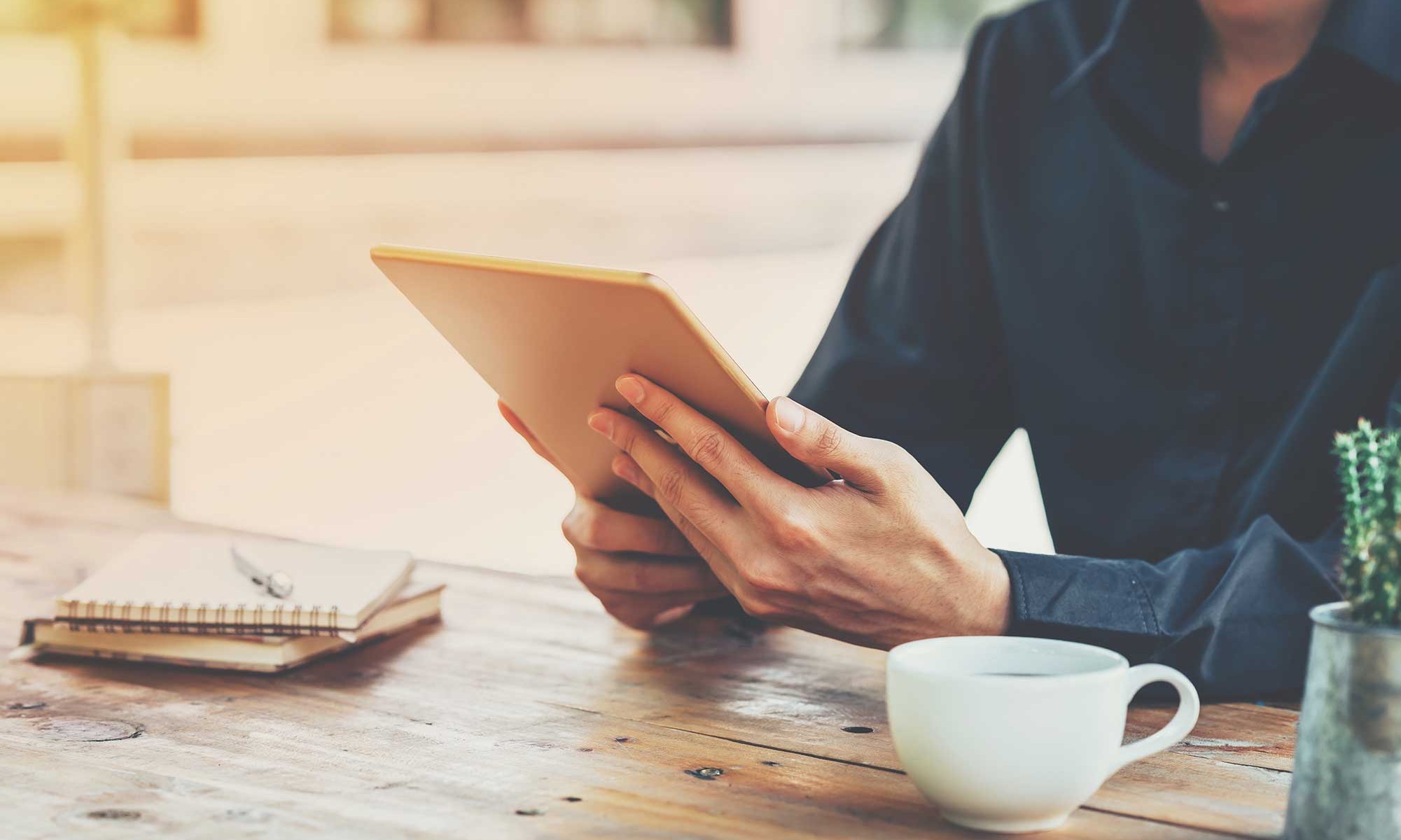 Employee Engagement Platform: Intranet
Engage your workforce and boost productivity with our customisable intranet.
Improve communication and integrate key tools to boost productivity
Our customisable intranet integrates all the tools your business needs to enhance communication and engage your team.
Remove blockages to communication to boost productivity and promote a positive workplace culture.
Connecting your software
Maximise the impact of your software and reduce the repetition of data entry by integrating our system with business applications such as:
Social communication
Blockages to communication hold up projects and cause tension in the workplace.
Our employee engagement platform enables real-time communication with instant messenger, community forums and news feeds. You can even keep your whole team informed with external news through embedded RSS feeds.
Business integration
Our intranet integrates with external applications, such as Facebook, Twitter, Slack and Instagram.
Staff profiles integrate with Google Calendar, making it easy to track shifts, meetings and holidays across the entire business.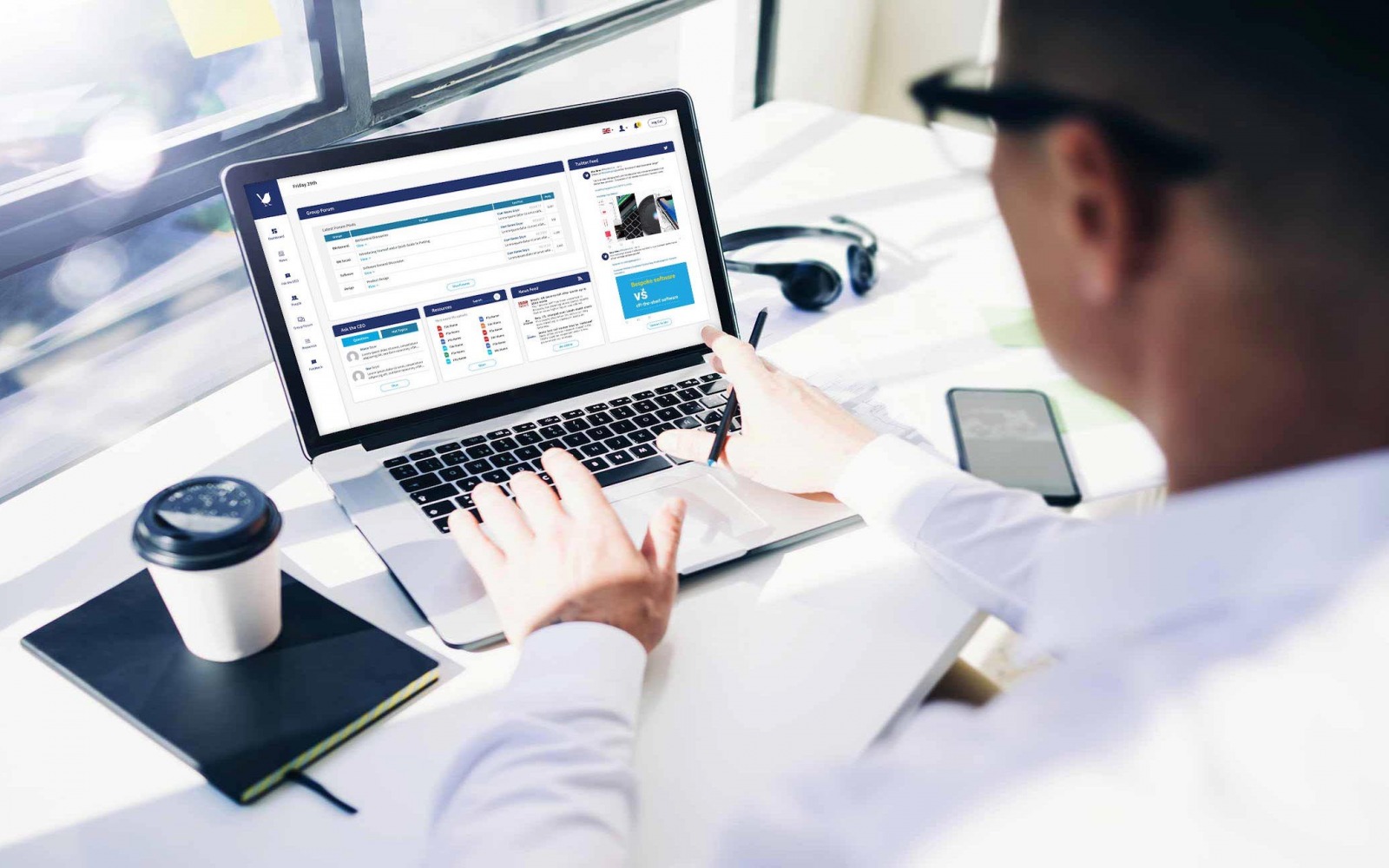 Boost productivity
Centralise all the information your business needs to fully engage your team.
With staff tagging, push notifications, customisable teams and process automation, our intranet gives your team the tools they need to collaborate and boost productivity.
Employee engagement
Engage shop floor, remote and office workers through one easy to use application. Break down blockages to communication and connect staff from all levels of your business with engaging features, from polls and surveys to "Ask the Exec" and forum feature.
With a range of features centred solely on employee engagement, your team should have no issues in adopting the platform.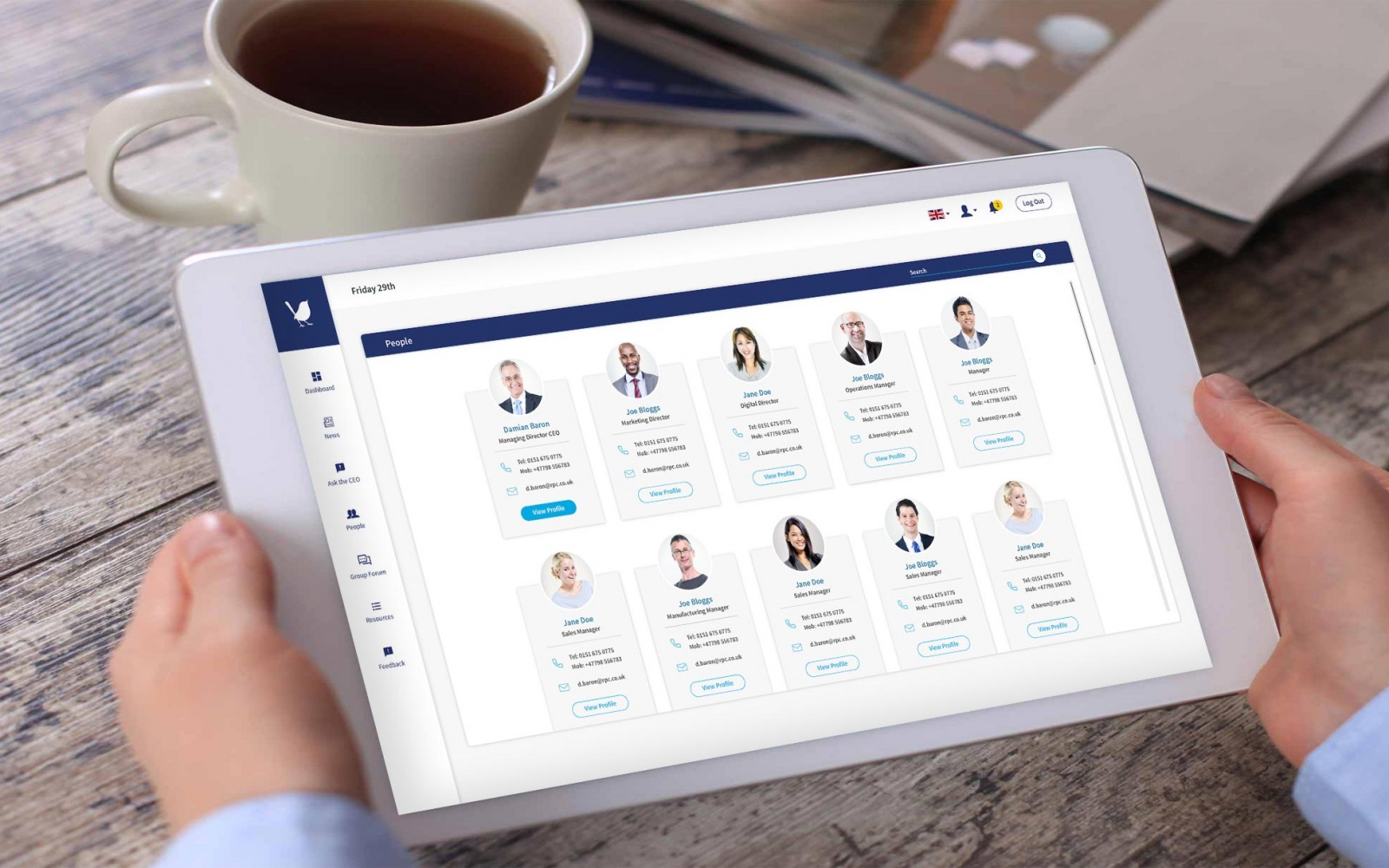 Mobile app
Not all of your employees are 'in the office', which makes access to key business information and resources difficult.
Our employee engagement platform is available as a web application, as well as a dedicated mobile app for both Android and Apple devices making it even easier for your team to access.
Document management
Finding the latest template document or policy can be time-consuming. Accessing them outside of the office is often impossible.
Our intranet becomes your comprehensive library of key business resources, accessible and downloadable from one location.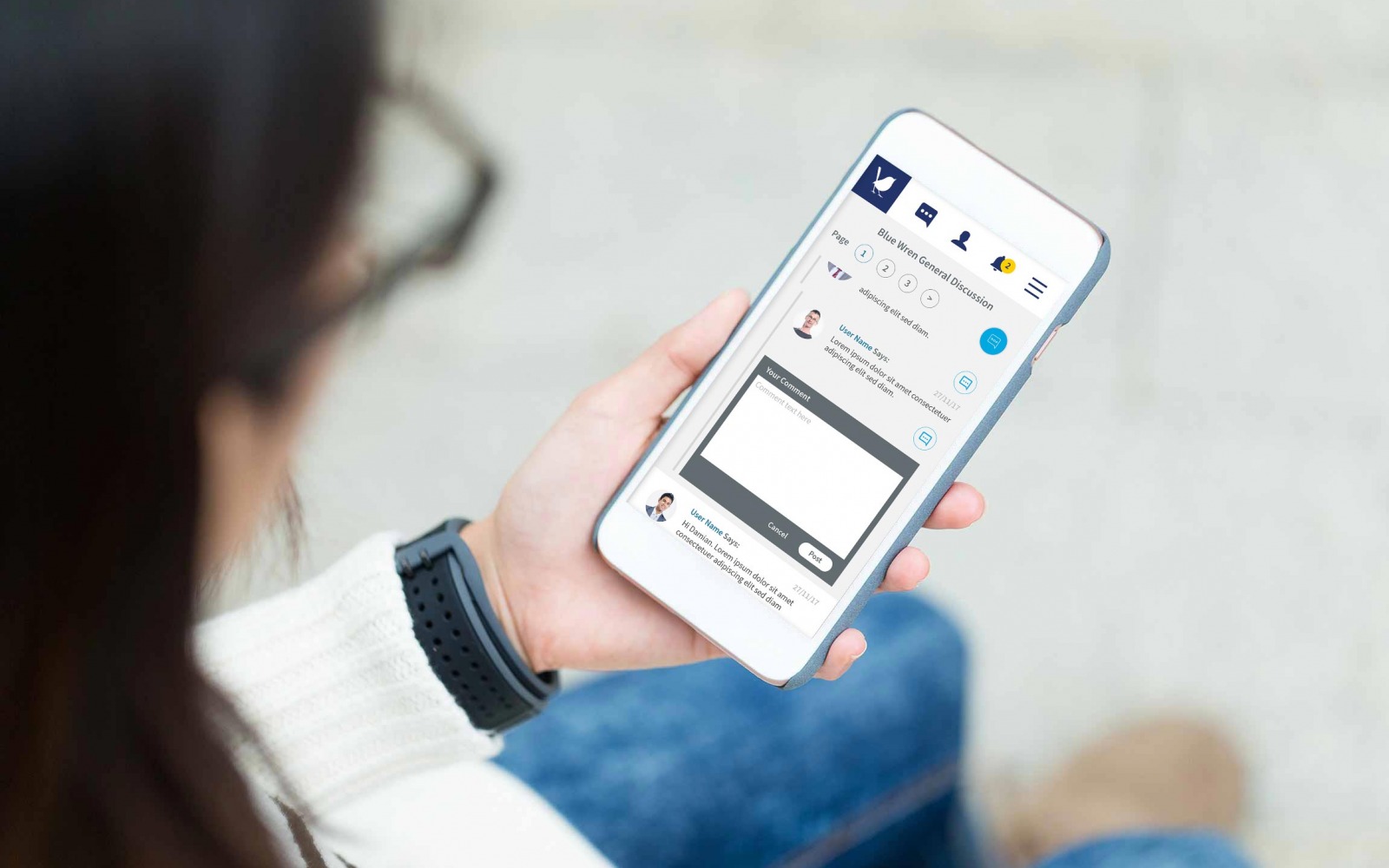 Case Study: Harrison Drury's HD Hub
Harrison Drury are award-winning solicitors based in the North West. They required a system that would centralise all key business information and documents, and engage their team as they grew.
Testimonial
"As a fast-growing firm with offices throughout Lancashire and Cumbria it's vitally important for our team to have access to the tools they need at their fingertips. Blue Wren has helped us to develop a tool that fits our changing business needs and helps our staff to access information no matter where they are.
The team at Blue Wren has been very good at understanding our requirements and developing a solution that's bespoke to us."
– Kris Midgely, Harrison Drury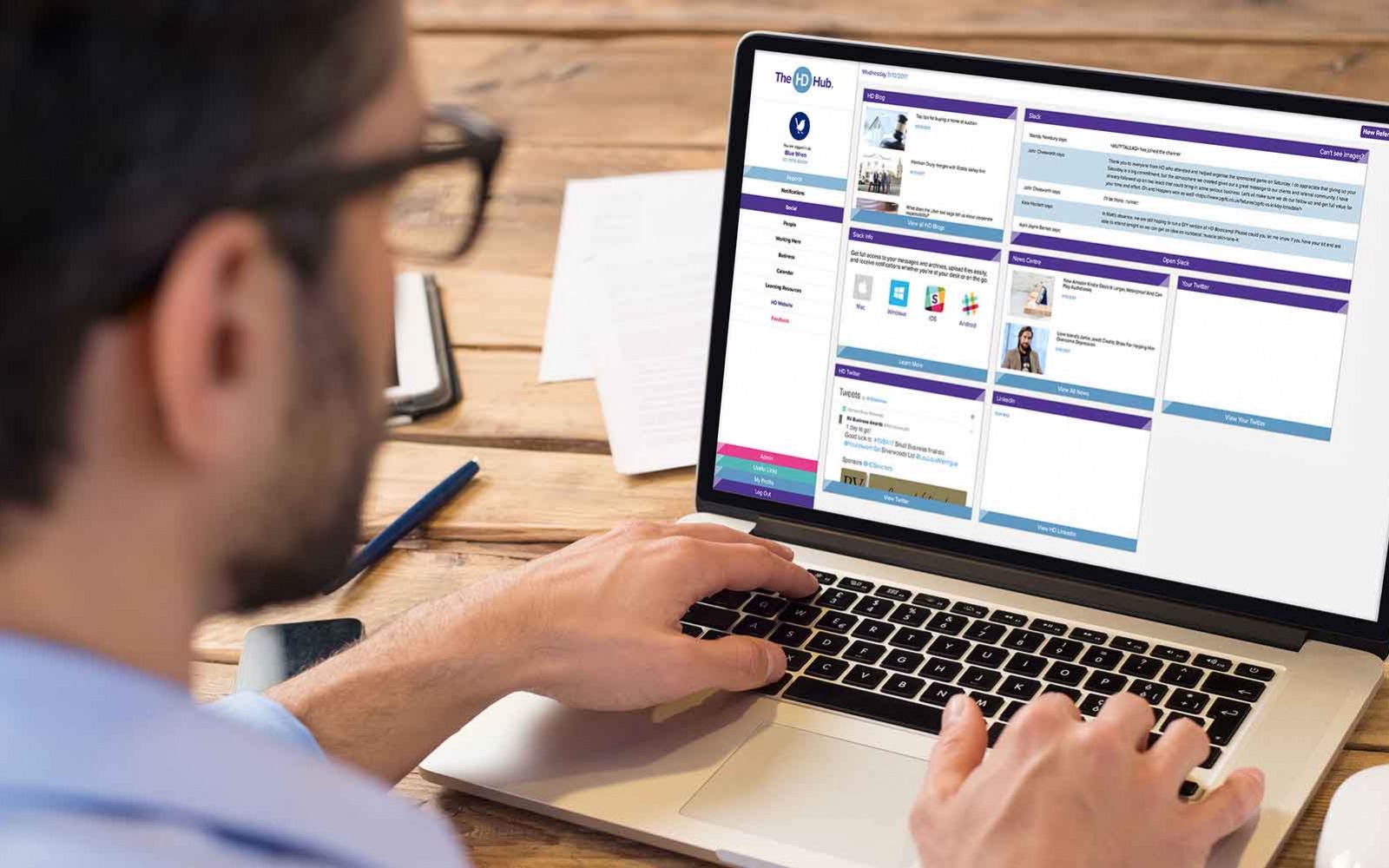 Why Blue Wren?
We work alongside your business to produce a solution that supports your business' objectives:
Collaborative development with your business in multi-disciplinary teams
User-centred design to optimise your workflow
System integration to facilitate a seamless flow of information
Target software payback within 12 months
Scalable solutions that grow alongside your business
Securely managed AWS hosting, comprehensive SLA and on call support