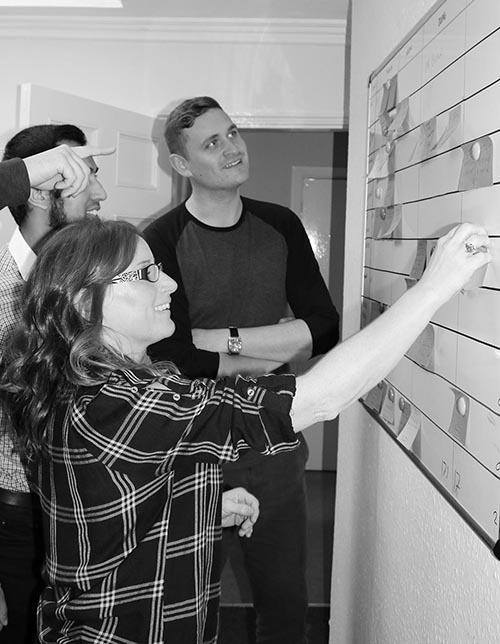 Daily stand-ups
Every morning we meet in a daily stand-up. The team, Scrum Master and Product Owner plan the day's workload, ensuring the chosen course of action adds real value to the project. We ask:
What did you accomplish yesterday?
What are you working on today?
Were there any blockages?
Our Scrum Master removes obstacles for the team. The Product Owner acts on behalf of the client to ensure the project stays focussed. The whole team leave the stand-up knowing what everyone is working on that day.