We create positive change
Since 2010, our team has helped our clients unlock their potential. We use our skills, values and passion to create positive change through custom and bespoke software solutions designed to grow your business.
Our mantra – continuous improvement; for us and our clients – has helped Blue Wren become a multi-award winning software house, where we develop our productivity software to tackle the common issues growing businesses face.
Progress.
"The power to question is the basis of all human progress."
Indira Gandhi
We continuously push the boundaries for our clients, challenging ourselves to keep searching for new opportunities and better solutions. It's not always easy. We've worked hard to gain the knowledge and expertise we have and we keep working hard to push ourselves out of our comfort zone so that we can learn, adding to what we know and what we can do.
There is always room for improvement. Even when we have done our best work, we will iterate and improve for next time. This is the only way to work. The alternative is complacency and, with it, mediocrity.
Humility.
"Humility is not thinking less of yourself, but thinking of yourself less."
Rick Warren
We are committed to reaching the best outcome for our clients, without being attached to one way of doing things just because "that's how things are done". Humility enables us to listen to others without judgement and encourage people to challenge the status quo and embrace new knowledge. This way, we keep our minds open and harness the strengths of others.
Everyone has a worthwhile contribution to make. We encourage new ideas and differing opinions, building an atmosphere of acceptance, learning, and growth. In a fast-changing world, we cannot know everything, and we don't pretend to. Our humility enables us to learn from each other, share information and ask the right questions.
Heart.
"Your work is going to fill a large part of your life, and the only way to be truly satisfied is to do what you believe is great work. The only way to do great work is to love what you do."
Steve Jobs
Can you imagine spending your working life disinterested, arriving at the office and not caring about what you're doing? No, neither can we.
We do what we do because we love it. Our satisfaction comes from undertaking purposeful, challenging work that pushes boundaries and exceeds expectations. We get excited about the work ahead of us. When you work with heart others can't help but do the same.
Heart is not about knowing, it's about feeling. Without fire in your belly it is impossible to do your best work.
Together.
"Many of us are more capable than some of us, but none of us is as capable as all of us."
Tom Wilson
Collaboration is the fuel of our business. By working in partnership with a shared purpose, we generate new ideas and opportunities to create positive change.
We seek out people with shared values and invest time in understanding them, building long term relationships. There's no such thing as "it's not my job". Everyone's decisions and actions have an impact on the outcome of a project.
Our collective ability to overcome challenges, see opportunities, and respond to client's needs, is magnified when we each take responsibility for the whole, as well as our part.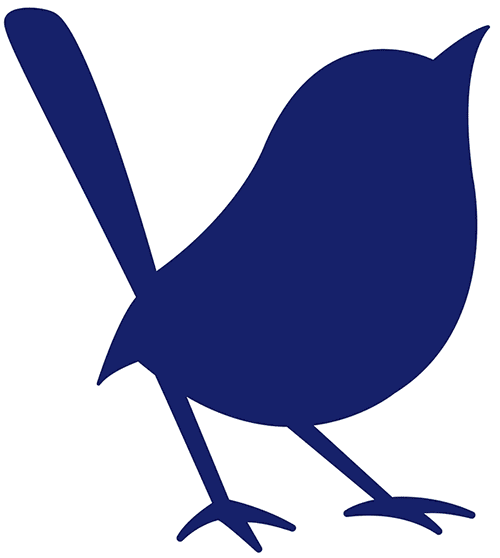 Our bird
The blue wren, or the superb-fairy wren, is a beautiful bird, native to Michael's hometown, Adelaide. It was his mum's favourite bird and he named the business in her memory.
Much like the blue wren, we've adapted to an ever-changing environment, evolving to become more adept, resilient and intrepid in both approach and abilities, facing challenges with our tail standing proud.