Website with Product & Recipe Database | Warburtons
Website development with a customised and integrated product and recipe database for the largest bakery brand in the UK.
The Customer
Warburtons is the largest bakery brand in the UK, producing over 2 million products every day and delivering to over 18,500 stores across the country.  Dating back to 1876, Warburtons proudly remains a family-owned and run business five generations later.
As well as its wide range of bakery products, Warburtons is also famous for its entertaining advertising campaigns featuring international superstars such as Robert De Niro, The Muppets, Bolton's own Peter Kay and most recently, George Clooney.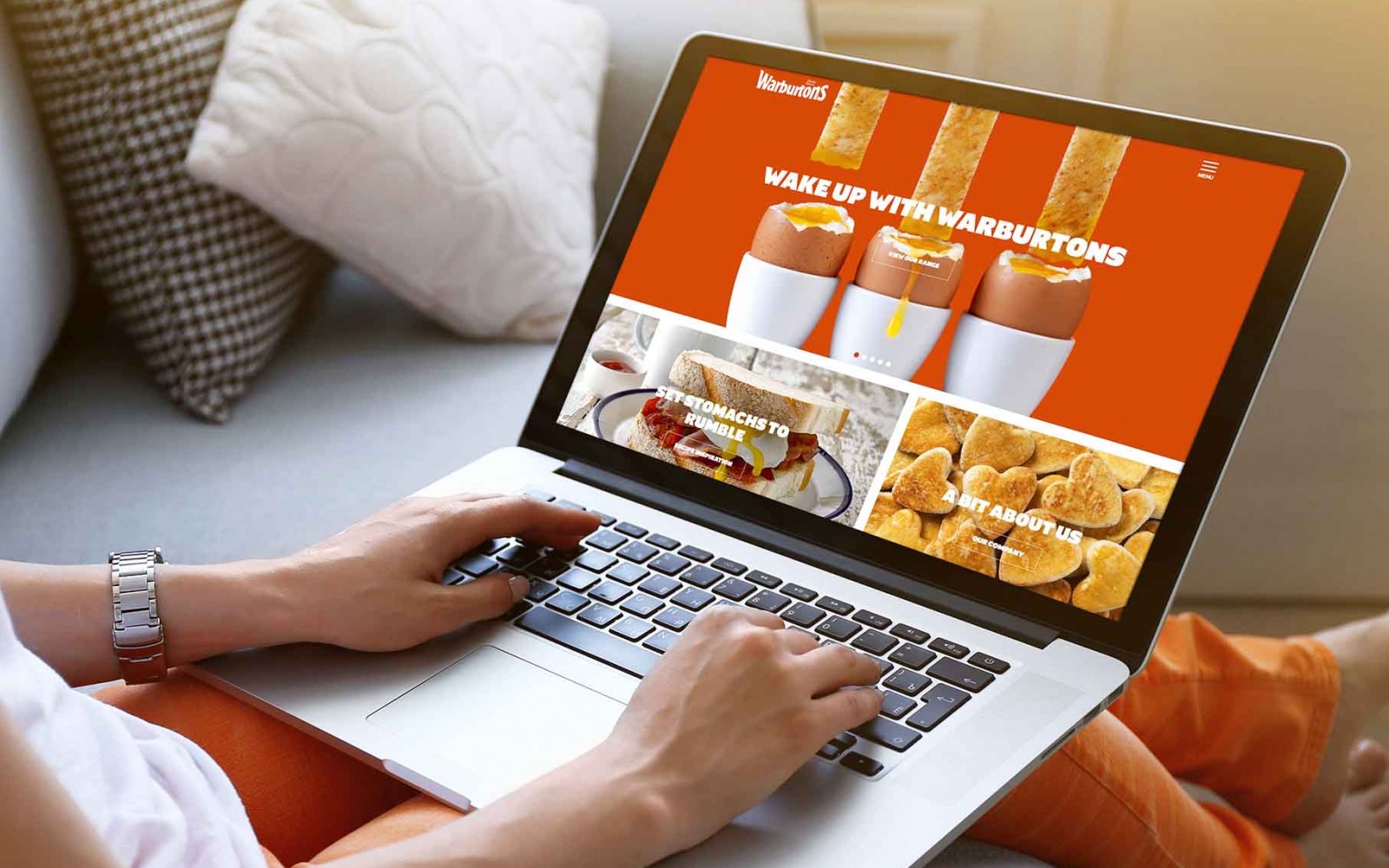 The Brief
Warburtons needed a digital partner to refresh their customer-facing website, bringing it more in line with their wider marketing activities. It was vital that the new website reflected the brand's personality and values as well as delivering an optimal user experience in terms of UX/UI design principles, page load speed, accessibility and navigation.
Beyond the brand itself, Warburtons use the website to promote their extensive range of over 70 bakery products and inspire customers to get creative with these with over 100 accompanying recipes. The website is also a platform for their latest news and needed to be able to bring to life other company activity such as their work in the community, sustainability and marketing.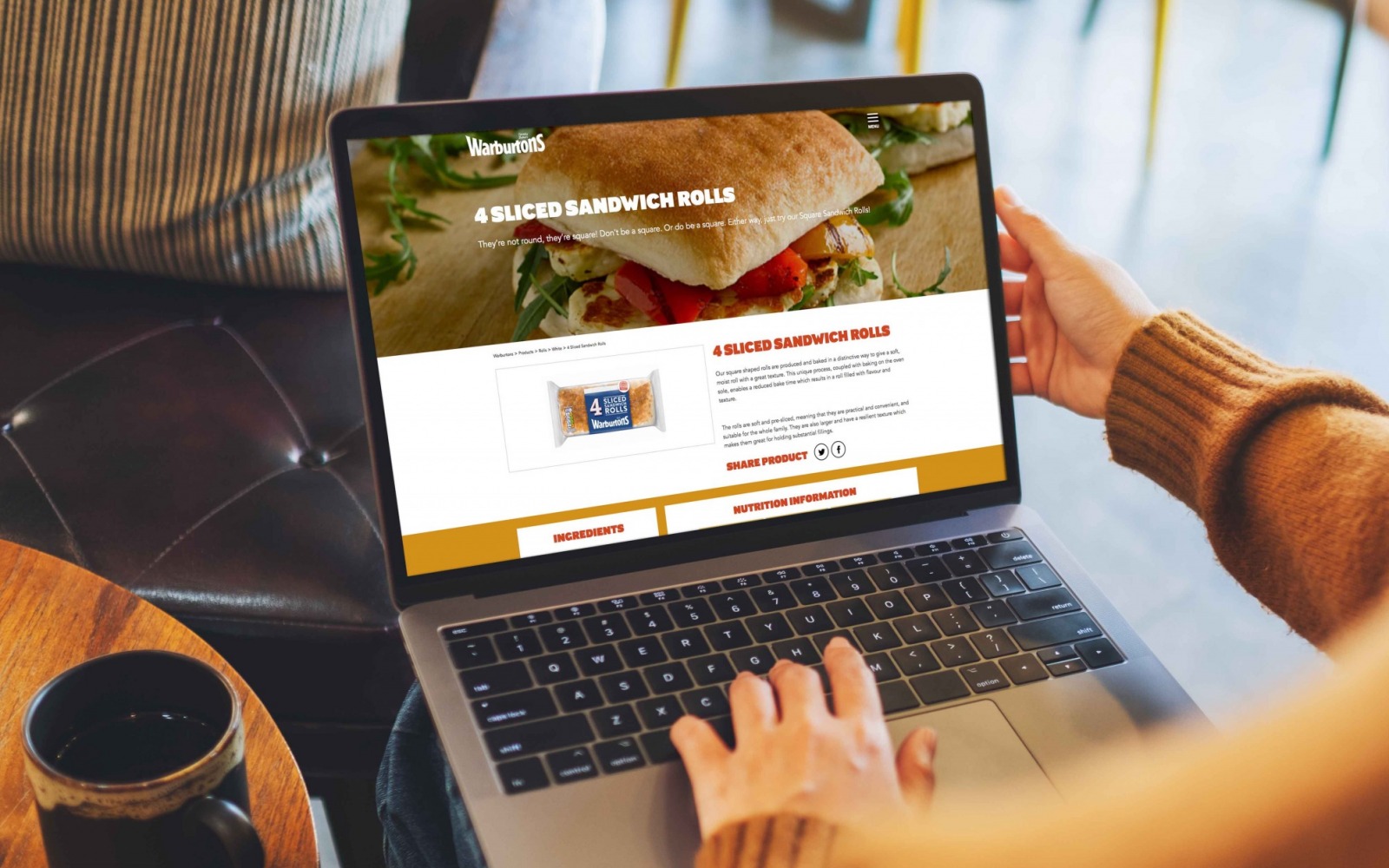 Our Solution
We started by mapping the numerous user journeys through the website and from there designed a navigation structure to deliver optimal user experience. Design concepts were mobile-first and incorporated best practice UX/UI design principles.
The website build required significant levels of functionality including multi-media integration, a dynamic page builder in the back-office and integration with our Flight platform to manage the extensive product and recipe database in the most effective way possible.
It was important that the product and recipe content was delivered to the website as efficiently as possible to optimise page speed and user experience.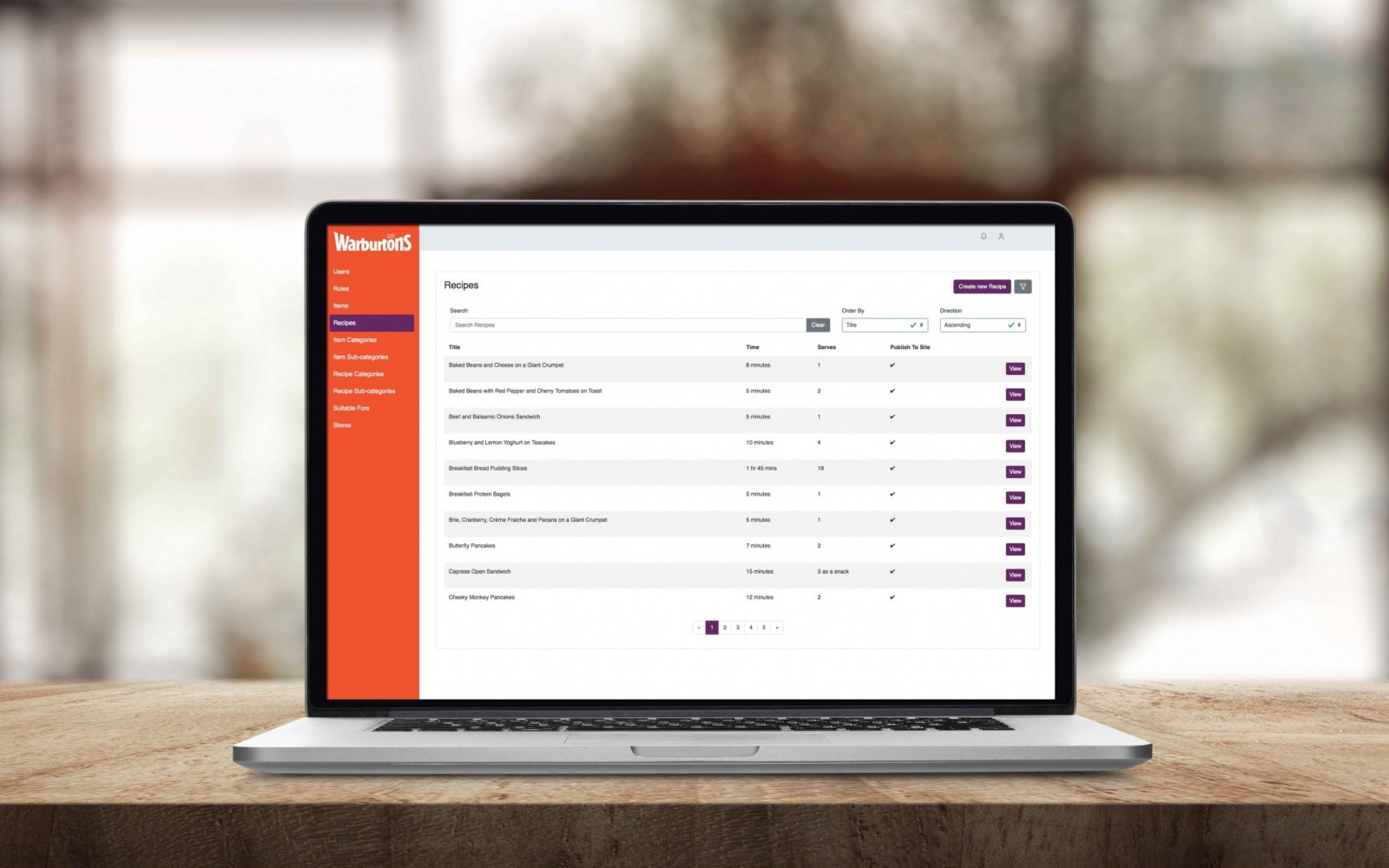 Key Features
Mobile-first design
Easy content management with a dynamic page builder
Integrated, bespoke product and recipe database
Fully optimised for search engines and performance
Managed cloud infrastructure using AWS
UX / UI best practice for food manufacturing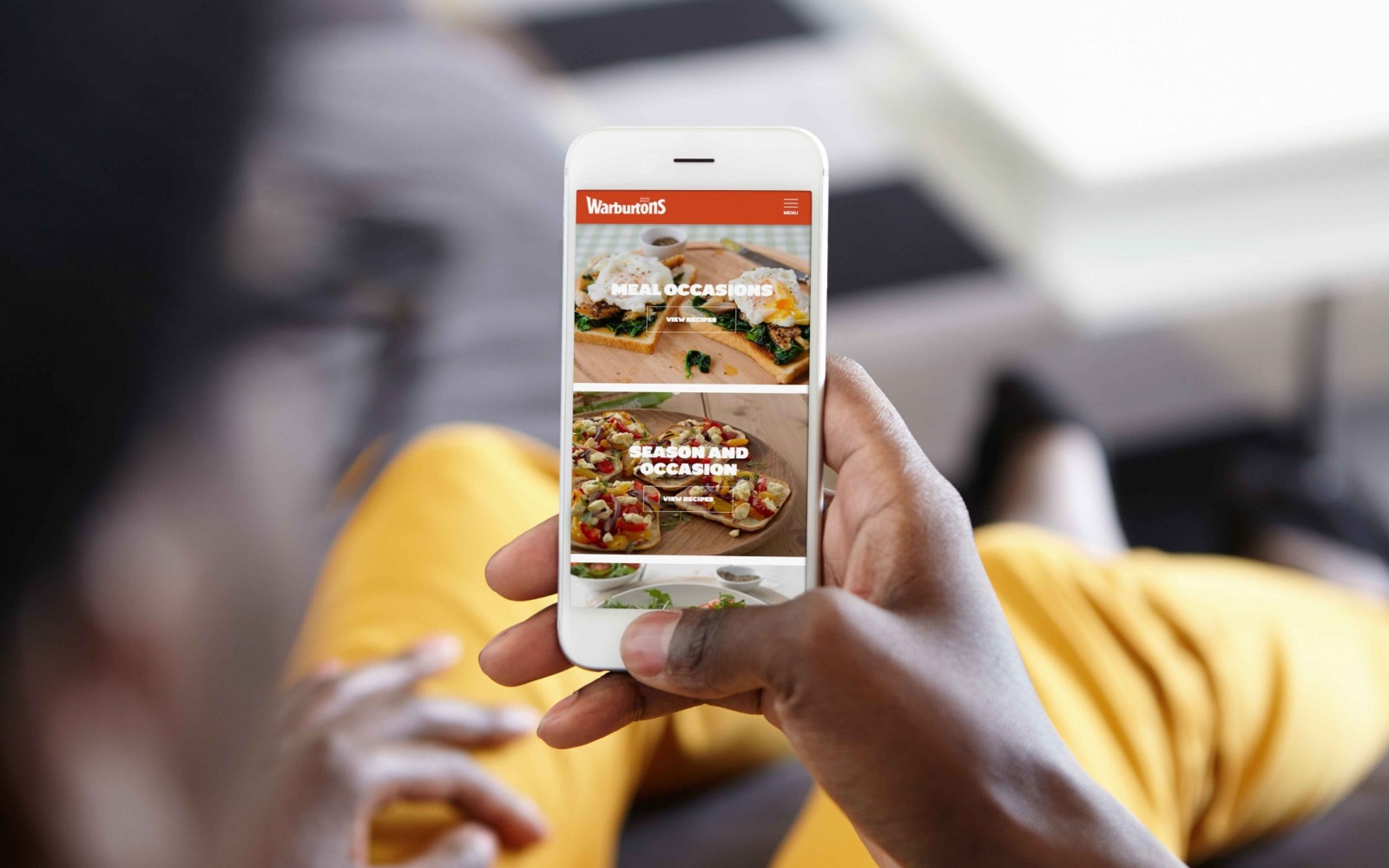 Impact
"Blue Wren have helped us create a consumer website that both reflects our brilliant brand, showcases our products, as well as being easy for users to navigate while also being easy to update and flexible to meet our needs. We have worked closely with Blue Wren throughout the project and are delighted with the final site and the positive reception it has received."
Jennie Bearman, Digital Strategy Manager, Warburtons