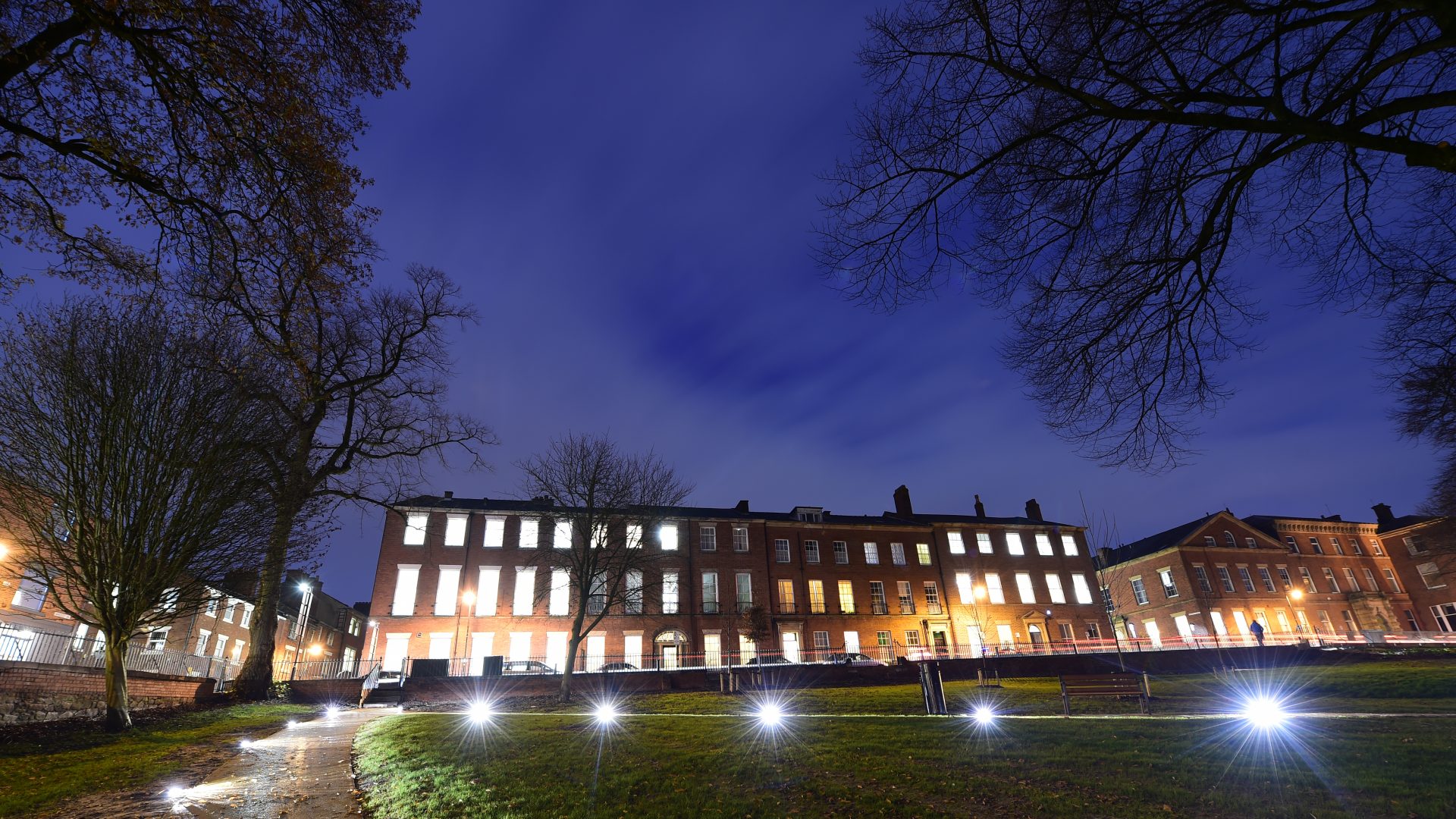 Website and Extranet |
Harrison Drury
An informative website for a growing regional law firm, designed to educate and connect Harrison Drury with their clients.
Client
Harrison Drury is an award-winning firm of solicitors with offices in Preston, Garstang, Lancaster, Kendal and Clitheroe.
With more than 100 staff, Harrison Drury's multi-disciplined legal teams advise and support a range of clients including multi-million pound organisations, owner-managed businesses and high net worth individuals.
The organisation also strives to be an employer of choice, offering all of its people an enjoyable and rewarding career.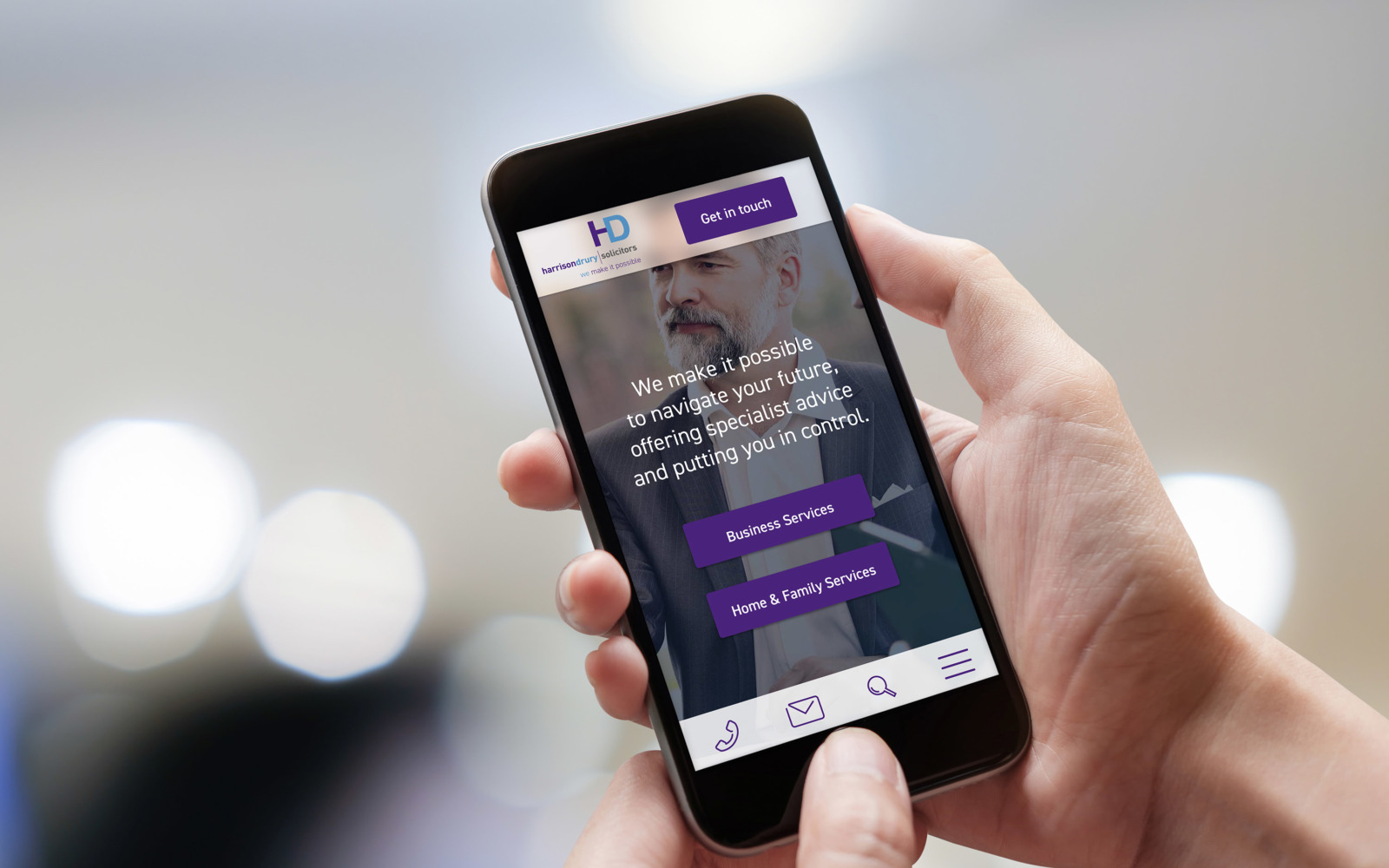 Brief
To deliver a new modern website that reflected the values of the company and generate new business enquiries.
The new website had to  deliver a optimal user experience for the varied target audiences across all devices.  It was also important that the new website was built in a way that allowed HD web admins to enhance the site over time without necessarily commissioning further technical development.
The existing HD website had established very good page authority and it was essential that this was maintained.
Solution
Our first step was to undertake detailed analysis and research to understand the different user personas and match them to the objectives for the website.
From this work we mapped the different user journeys and designed a navigation structure and page template layout to optimise the user experience as well as maintain page authority for SEO.
Our design team created prototypes for both desktop and mobile and we these were tested with target audience groups.
The functionality included the development of an extranet for secure document storage and an online payment facility.
We also implemented a user-friendly back office environment to give HD web admins granular control through the WordPress CMS.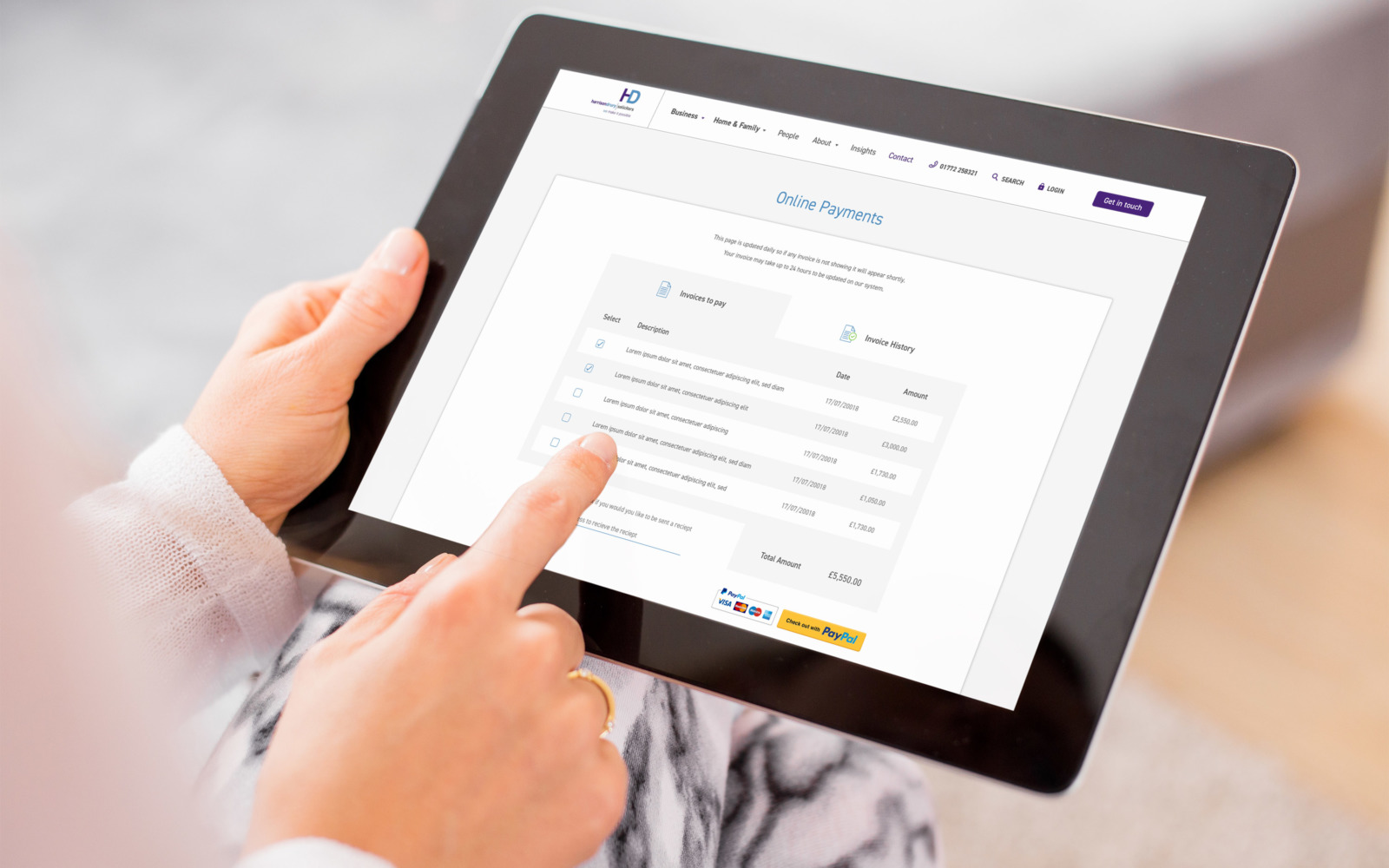 Key Features
Responsive website design
Content tagging
Google Analytics and other reporting tools
Extranet document platform
Secure payment portal
Content approval structure
Fully customisable page templates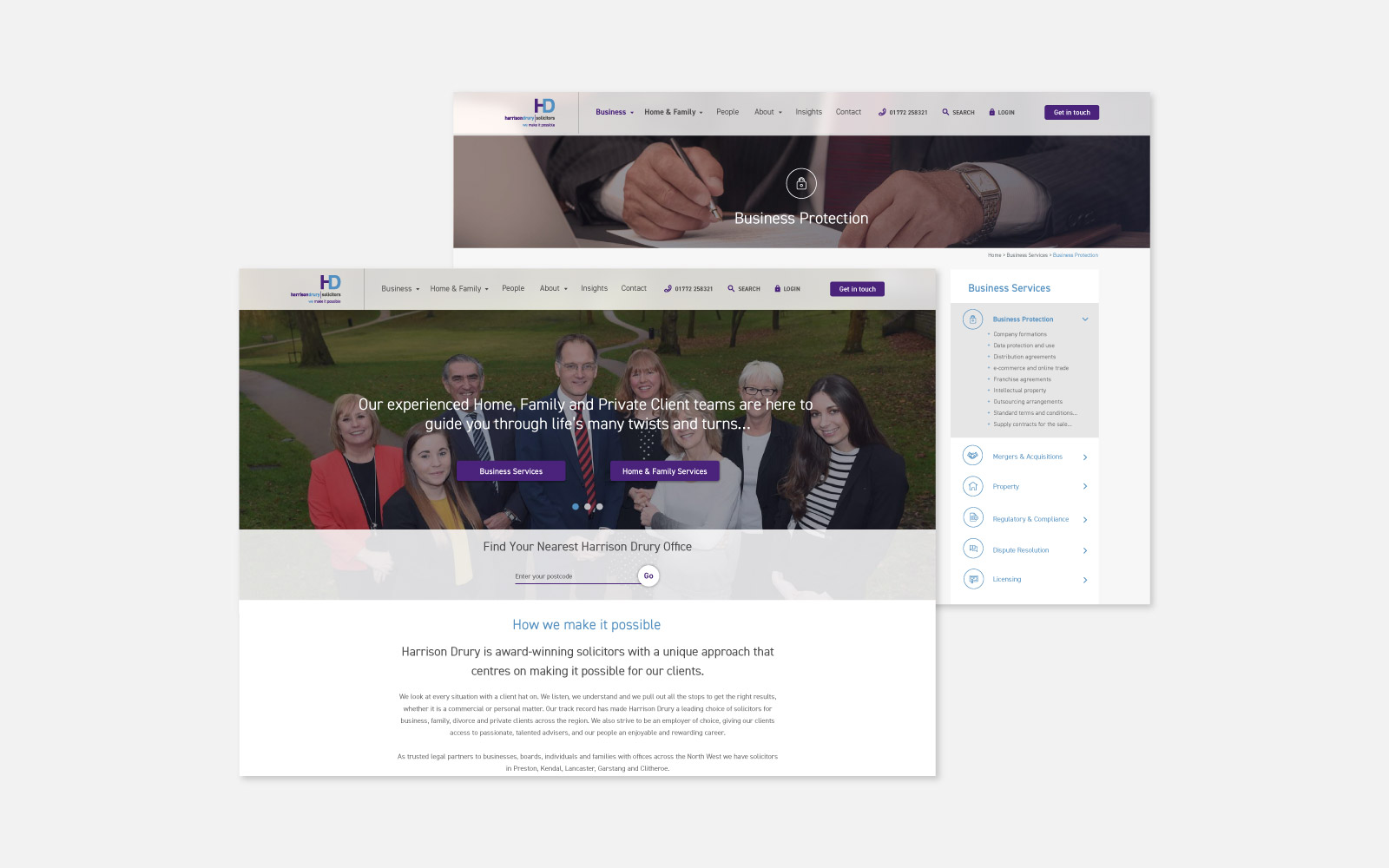 Impact
Since its launch in summer 2018 the new website has seen a staggering 700% increase in goal conversions, with particular growth coming from mobile users.
The improved content management of the website has also meant significant time savings for the HD web admin team who can instead focus on generating valuable content for the website.