Website and Online Scheduling System | Bromak
A high-traffic, authoritative website integrated with back office systems and online calendar and scheduling system.
Client
Bromak is a leading built environment and social housing recruitment consultancy supplying permanent and temporary candidates into some of the sector's best known organisations.
With offices across the country, Bromak works closely with candidates and clients to match the candidate with their ideal role.
Bromak works across all areas of the built environment sector; this includes house building, social housing, construction, facilities management, civil engineering, building services and shop fitting.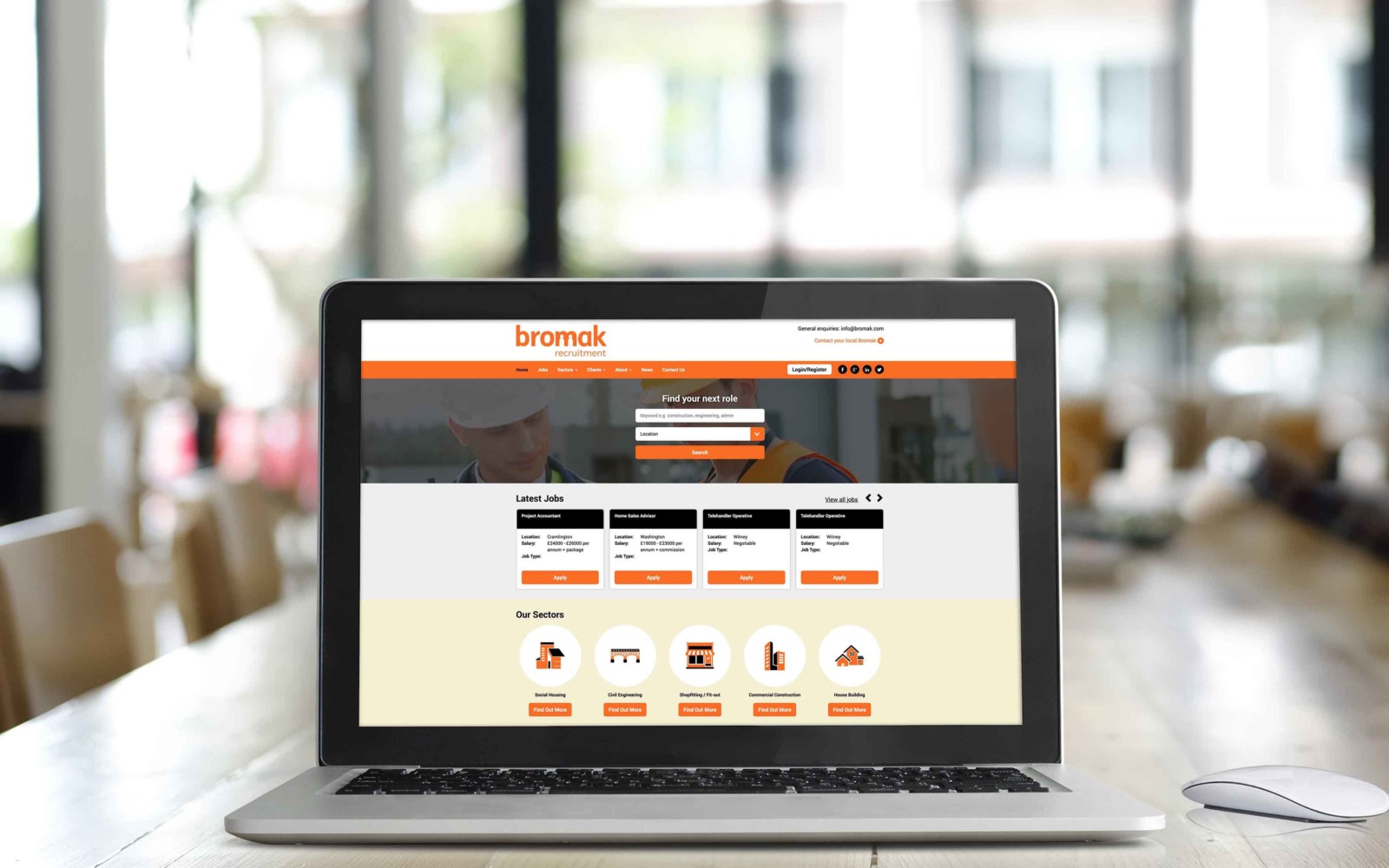 Brief
To deliver a high-traffic, authoritative website that seamlessly integrated with back office systems and helped match candidates with new job opportunities.
The priority for the website was to allow potential candidates to easily find and apply for job roles they were interested in. The website needed to be highly optimised for search engines and offer an optimal user experience across all devices; especially mobile.
In addition, Bromak required an online scheduling system to be integrated into the website that allowed its staff to easily organise online interviews between candidates and clients using its video conferencing software.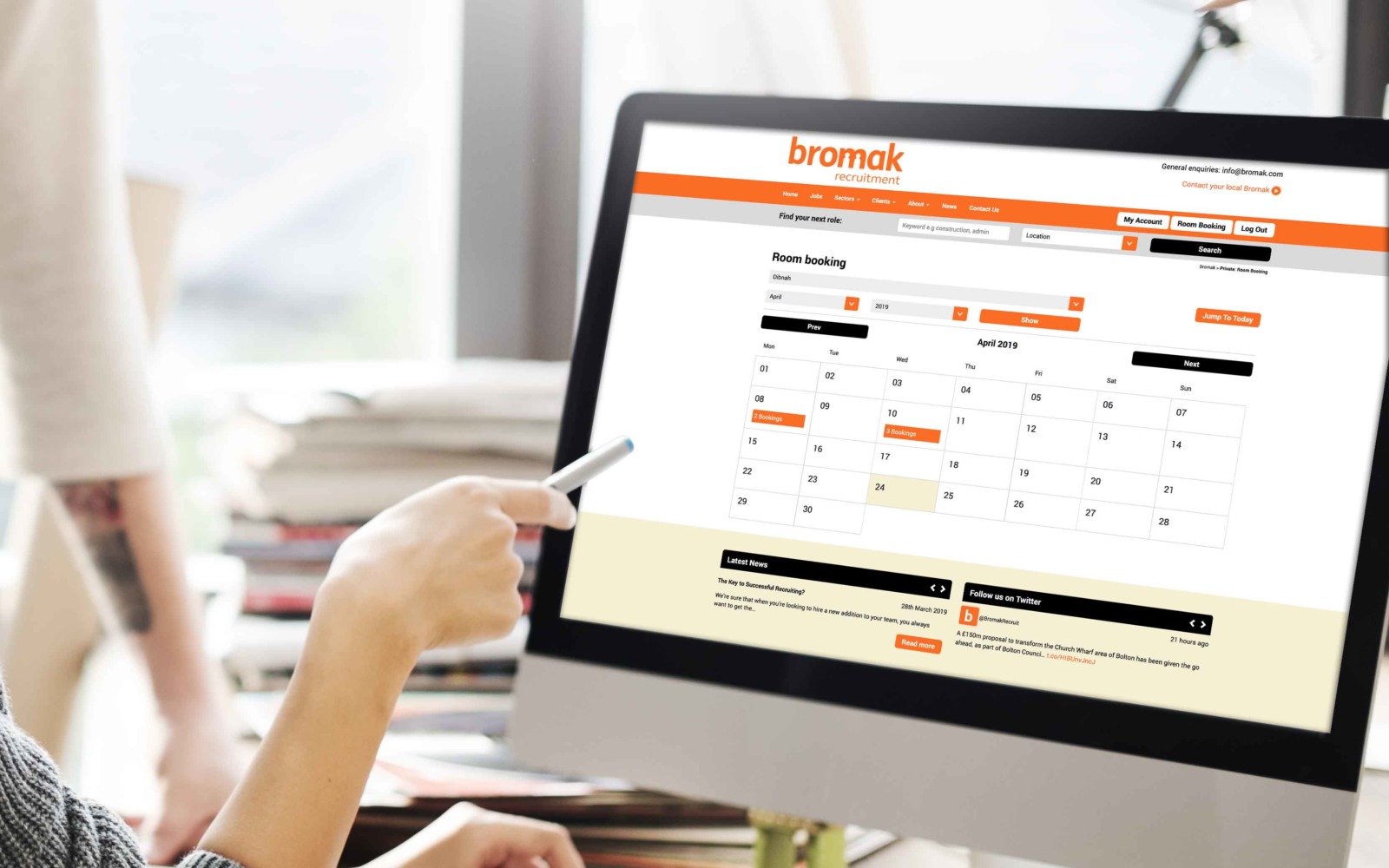 Solution
We worked closely with the Bromak team to design and build a website that met the clear objectives of the business.
The website integrated with Eclipse Recruitment Manager 4, pulling through vacancies and pushing back applications and CVs from interested candidates.
Navigation structure, page layout, content and performance were managed, measured and refined to give the website the best possible chances for returning excellent search results.
A calendar and scheduling system was also built behind a secure login. The system allowed Bromak's recruitment consultants to book dedicated video conferencing rooms and send automated notifications and reminders to both candidates and clients.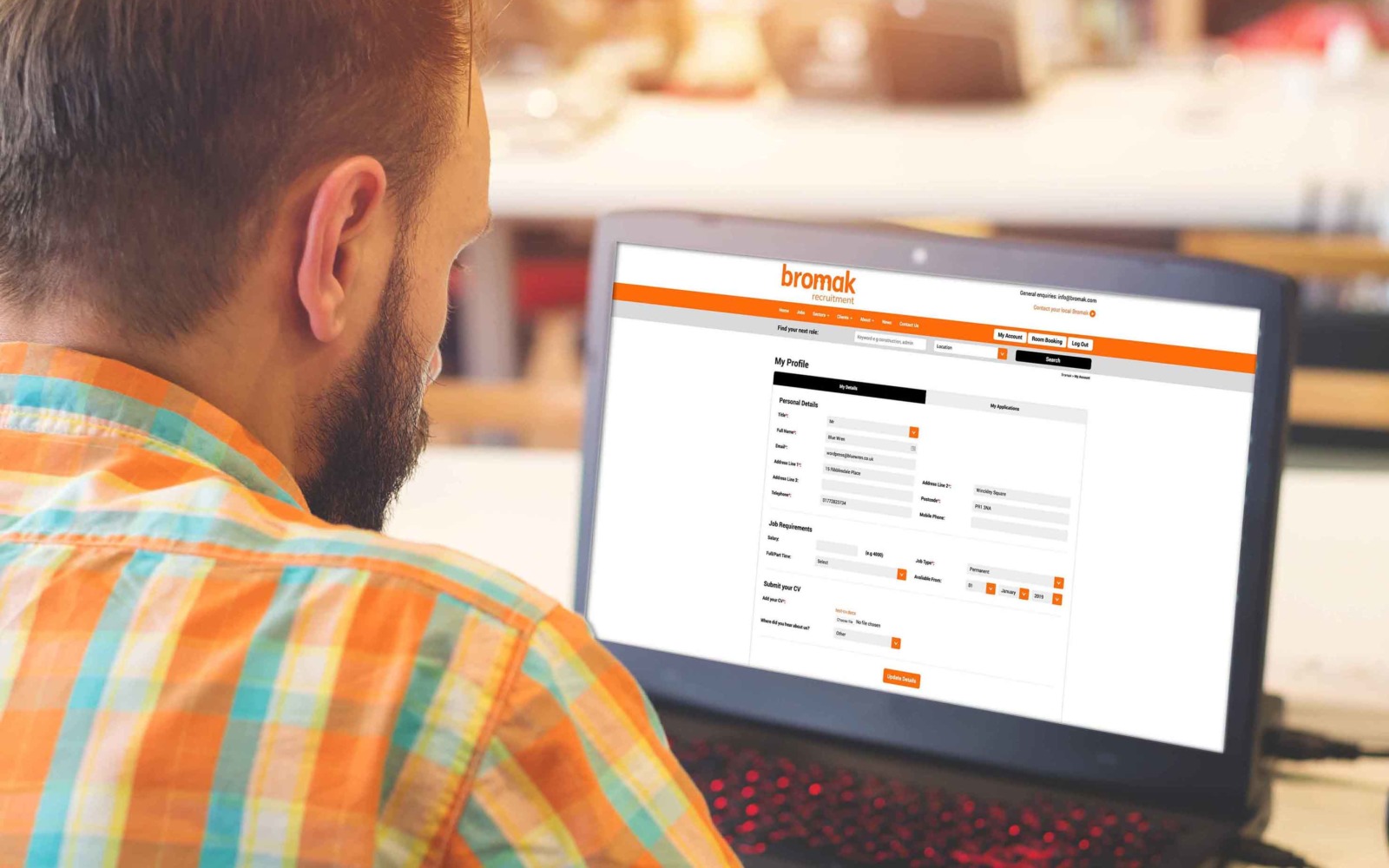 Features
Responsive website design
Integration with Eclipse Recruitment Manager 4
Technical, on-page optimisation to improve search results
Bespoke calendar and scheduling system
Fully customisable page templates
Google Analytics and other reporting tools
Ongoing technical support and hosting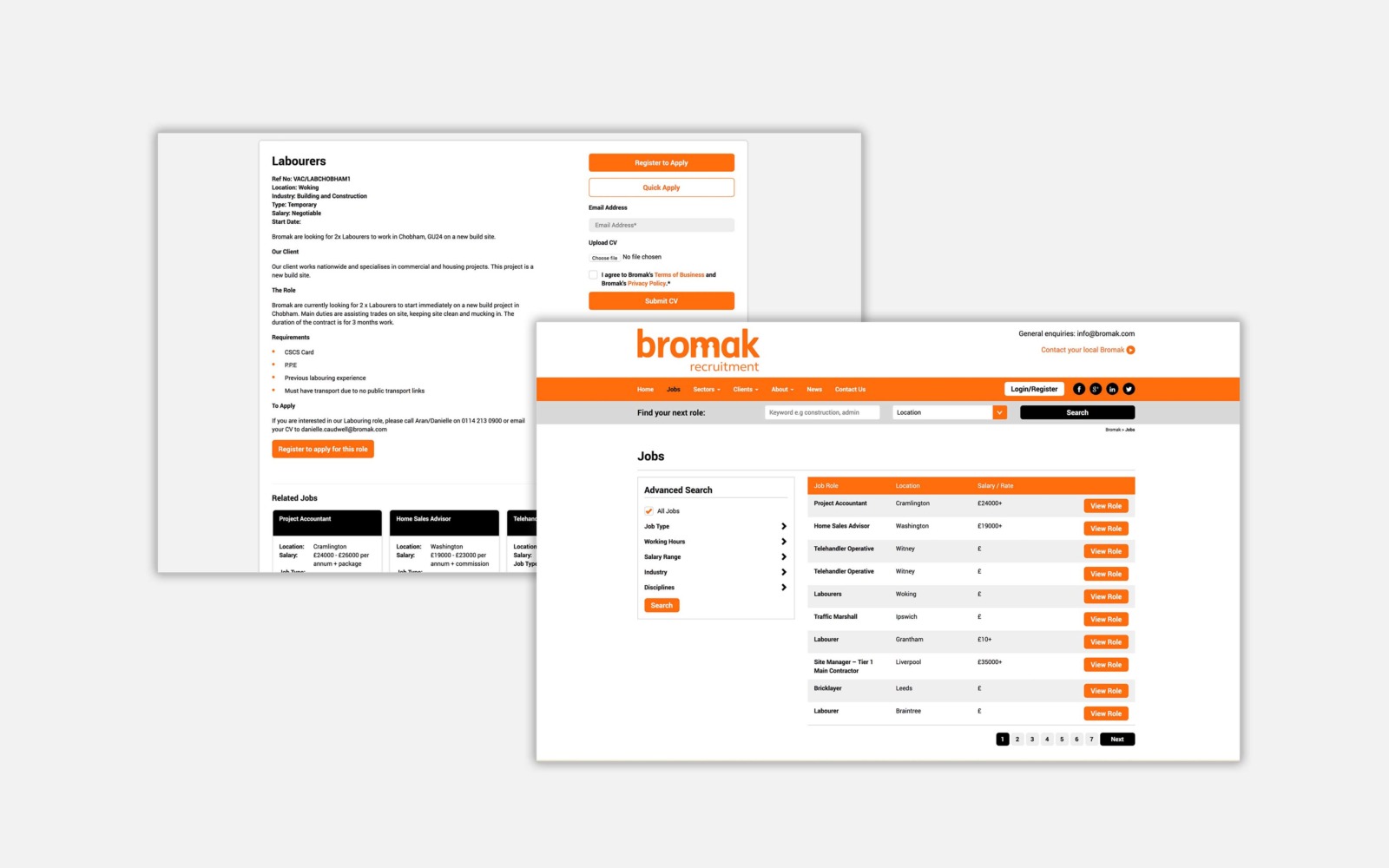 Impact
The new website has seen a significant growth in both user visits and, more importantly, applications for job vacancies. The integration with Eclipse Recruitment Manager 4 has improved administrative efficiency and the integrity of business critical information.
The scheduling system has streamlined process for the recruitment consultants, allowing them to concentrate on high-value operational activity.