Revolutionise Your LinkedIn Presence
19 February 2015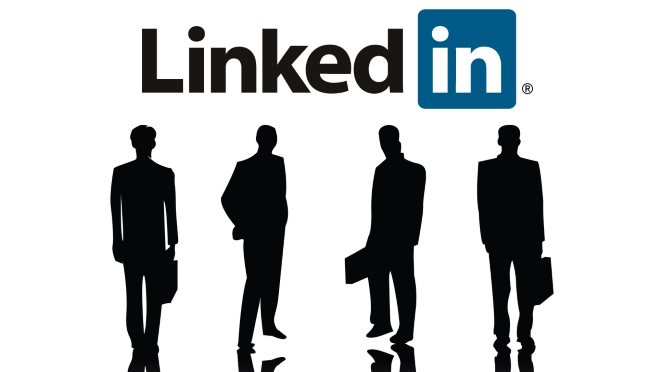 LinkedIn is the most up and coming social networking there has ever been and, with two new users joining every second, it's nowhere near slowing down.
It's true that LinkedIn may be tailored for professionals when you consider 41% of millionaires are on this platform, but recent studies have shown that LinkedIn is being used more and more by students seeking internships and graduate jobs, with good chances of success.
Complete your profile
If you never complete your LinkedIn profile, you can never reach your LinkedIn potential. Research has shown that users with complete profiles are 40 times more likely to receive opportunities through LinkedIn's network of connections than those whose profiles aren't complete.
There are five tiers to LinkedIn profile strength: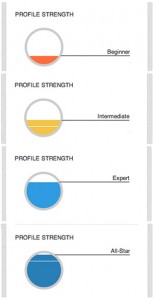 So what takes your profile from Beginner to All-Star?
Your industry and location
An up-to-date current position with a description of your role
At least two past positions if possible
Your education
Your skills (a minimum of three)
A profile photo
At least 50 connections
The most important thing on LinkedIn is your profile photo. First impressions are everything and LinkedIn is no different; so please, no cheeky selfies, no photos of you with Mickey Mouse and no photos of your drunken self on a wild night out. If in doubt, think of the mum rule: What would my mum think of this? This goes for all social networks.
Don't treat LinkedIn as your CV
As a professional network, LinkedIn is our opportunity to establish, maintain and evolve our professional identity online. Therefore, veer away from the boring and mundane and put some life into your profile!
Are you a graphic designer? Make use of the uploader tool and showcase some of your recent work on your profile. You don't have to be a designer to make your profile look good though, even just uploading a nice photo of yourself for your profile picture helps massively. Recruiters are 11 times more likely to view a profile that has a professional looking photo.
Your connections are a reflection of you
Value your connections and they will value you back. Keeping your options open on LinkedIn is good to a certain extent, but when you end up with over 900+ connections then you should be slightly worried as having that many is not always a positive sign you can boast about.
Think of your connections as a reflection of yourself; you would not go around with 900+ friends so why should your LinkedIn reflect any differently? Be picky. If there is someone you don't like the look of who requests a connection then there's nothing stopping you saying no. What's the worst that can happen? They send another request? Simply refuse that one too.
Use your custom URL
The amount of people who don't use their custom URL is astounding. This is the time to make your life that much easier and, more importantly, professional, so don't use an old inside joke amongst friends or something as equally inappropriate.
Simply use your name – this is a professional network after all with genuine career opportunities a real possibility if you use your profile wisely. If you can't get your actual name, use a variation.
Use keywords
The use of keywords is not limited to blogs and websites. If you want to get found on LinkedIn, use certain keywords tailored to your skills to enhance your profile.
Start with your headline and make it professional. This is, after all, the second thing (after your name) that someone will read. Don't just say what you do, say what your good at, but remember you only have 120 characters to get this across. Therefore, identify the two or three keywords that are most important to you and seed these into your headline text. A Marketing Manager, for example, may use both Social Media Executive and SEO Specialist as core keywords.
With these five tips you should be well on your way to fulfilling your potential on LinkedIn. Next week I'll be discussing LinkedIn for company pages and, in the meantime, if you need any help with LinkedIn or are struggling to get your head around social media in general, send us an email at hello@bluewren.co.uk or tweet us using @BlueWrenUK.