10 reasons ERP software can improve productivity for a small business
16 March 2021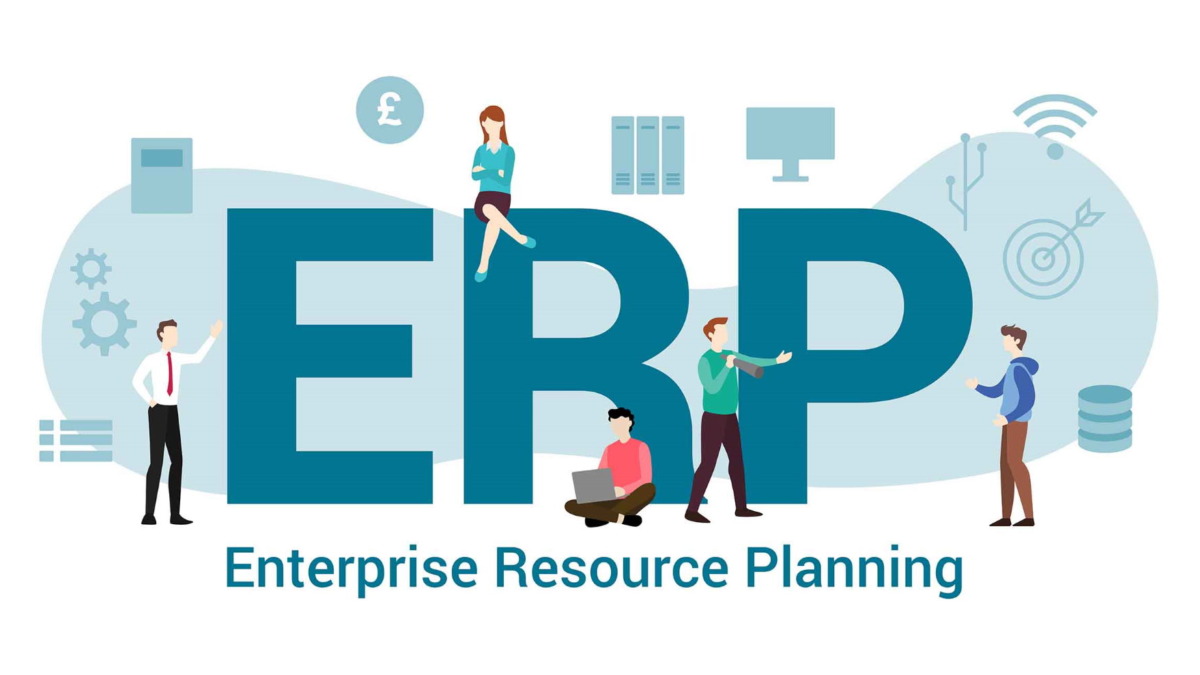 The events of the last 12 months has forced almost all businesses to look at ways to improve productivity and do more with less. One way is to look toward technology and in particular ERP software.
ERP (Enterprise Resource Planning) software integrates the various functions of a business into one system to streamline processes and information. The central feature of ERP software is a shared database that supports the multiple functions of a business. In practice, this means employees in different divisions can access the same information, in real-time and make faster, more informed decisions.
Here are 10 reasons why ERP software can improve productivity and profits for a small business:
1. Standardises process to improve efficiency
ERP software will standardise processes and procedures across the business.  This delivers huge operational efficiencies and reduces the reliance on specific individuals or departments to move the process along. This also builds in consistency which improves confidence and loyalty with customers.
With ERP software, departments can easily make edits on quotes, job sheets and other documents that will be visible to all employees, keeping everyone in the business on the same page.
2. Real-time access to information
Waiting until month-end for management information and data is no longer feasible.  ERP software allows you to see real-time information from across the business, including sales, production, inventory and finance.
Management and employees can make important operational decisions based on live data and evidence. This means the business can respond quickly to operational issues to minimise their impact. ERP software also includes data visualisations on dashboards giving an immediate insight into business performance.
3. Store valuable business data in a secure environment
ERP software stores critical information about customers and suppliers in a secure and useable format. Having a central point of truth, means information is likely to be more accurate helping decision making throughout the business.
The software also helps management see how departments are functioning and working with one another. For instance, it can track the amount of time it takes sales teams to secure an order, the finance team to collect payment and the warehouse team to fulfil and ship.
Having data in one-place also means it can be made more secure and protected from external attacks.
4. Reduce process redundancies
There is a good chance that small businesses without ERP software will have multiple systems performing the same or similar functions. This means entering the same data multiple times across various departments, risking inaccuracies, and creating information silos. ERP software eliminates this by becoming the single, centralised location for the majority of business activities and information.
5. Improve the customer journey
A major benefit for a small business adopting ERP software is to streamline the customer journey from sale through to fulfilment.
ERP software can automate customer engagement throughout the process providing regular communications and updates. Post-sale, ERP software can be used to build customer loyalty by providing an efficient customer service function, recording all interactions and touch points.
6. Better supply chain management
ERP software will help streamline supply chain management, storing data about where, when, and how customers order, and suppliers deliver.  Confirmation of a customer order can automatically trigger a bill of materials for production teams, or a purchase order from relevant suppliers. This in turn updates production schedules and delivery times.
The ability to streamline the supply chain means that products are delivered to customers more reliably, and at a lower cost, improving profitability.
7. More accurate forecasting
ERP software delivers several forecasting capabilities that will help to improve productivity for a small business.
It helps with demand forecasting using order history and trends to estimate likely demand by customers, products and season. It improves financial forecasting by providing real time data on income and expenditure helping financial controllers monitor job and customer profitability. And it helps with supply forecasting, by monitoring stock levels and factoring in supplier lead times.
8. Automate procedures to save time
ERP software automates repetitive and time-consuming procedures across all business departments.
Automation can be built into ERP software such as quotes that then generate sales orders and inform the production schedule and installation teams.
9. Connect the business
With ERP software, no individual department becomes a blocker or bottleneck for information as data can be accessed by the entire business at any time. This helps reduce possible delays as orders move through the business, improving productivity.
It also facilitates better collaboration and cooperation between the different business departments such as sales, production and customer service.
10. Ensure regulatory compliance
Regulation and compliance has long been a reality of doing business. An important benefit of ERP software is that much of the data these regulations require can be collected through automated means.
This allows small businesses to meet stringent reporting and compliance requirements without taking personnel away from their essential operational activities.
Summary
When weighing up your options for ERP software be aware that not all ERP systems are the same, and you need to consider one that aligns with the way your business works, and with your specific requirements and processes.
At Blue Wren we deliver a cost-effective, bespoke ERP software solution that is customised to the specific requirement of each business.
If you'd like to discuss how ERP software could help your business, please get in touch.