5 Reasons why now is the perfect time to create a better way of working for your surveying practice
13 January 2021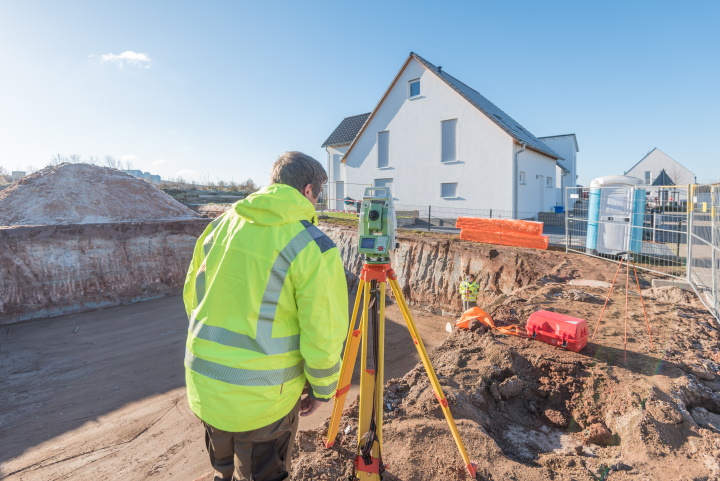 The country may be facing a new raft of restrictions, but the property market seems to be holding firm as the race to beat expiring government schemes continues.
This means that there is a huge demand for chartered surveyors time to turnaround reports in an increasingly challenging environment.
With a new lockdown in place and the changes to government schemes, now represents a great opportunity for surveyors to look at how you could streamline and deliver more reports in less time.
Why is now the right time? We'll highlight five reasons why now is the perfect time to systemise your practice and what this could mean for your business.
1. Gain an advantage
With the property market being buoyant, there's likely to be a focus on churning through the work, meaning a lot of your competitors are probably not focusing on the need to innovate and systemise their processes.
This represents a huge opportunity for you to differentiate from the competition and focus on innovating the way you work to really carve out your position within the market by improving your service levels or reducing the lead time for you to deliver your reports.
2. Improved efficiency
As we mentioned above, the demand for surveyors to turn around reports at the moment is really high. It's a busy marketplace and the challenge facing many firms is keeping up with demand (a nice problem to have).
By introducing a new CRM or Project Management System you could vastly improve your efficiency, whether that's by automating communications to your customers, or by automating the production of templated reports and instruction letters. A new system could eliminate a lot of duplicate effort from the business and ensure you are maximising your fee earning potential.
3. Remote working
Let's face it, people are unlikely to rush back to the office when we're able to. We need to make sure our businesses are equipped and adept at working from multiple locations. Relying on servers and physical folders just won't cut it in an increasingly cloud-based world.
You need to be able to access your business information from anywhere and at any time to respond to the new normal. A cloud-based system provides the answers to allow you to deliver your services without the requirement to physically be in the office.
4. Improved customer service
With increased demand comes increased expectations from customers. Every job has a deadline and if you miss the deadline, it risks damaging your reputation.
By implementing robust processes, you help to ensure that deadlines are met and expectations are exceeded. Automating email updates, creating report documents automatically and managing resources effectively will all help you to improve your service to customers.
5. There's no time like now
The market is busy and there are pressures to deliver the instructions you've already received, but there's always going to be a reason not to adopt new technologies. What we have seen is that those businesses that act early to implement a system are able to respond to the changes in the market quicker.
Now is the best time to turn your business into a lean operation that can respond to changes in the market, whether that's a new government scheme or an economic downturn, adopting new technologies can really set you on the path to success.
Implementing new systems may sound daunting, but with a flexible, customised system, you could be up and running within weeks.
Summary
If you want to learn more about how a Project Management System or CRM can create positive change for your business, read our case study for Armitstead Barnett.
We'd love to talk to you about your business and see if we could work together to help you reach your objectives. If you're interested to learn more about our approach and how we can help, get in touch.
Project Management Software
Further Reading
Case Studies