5 ways that housebuilders can maximise their profit
28 September 2020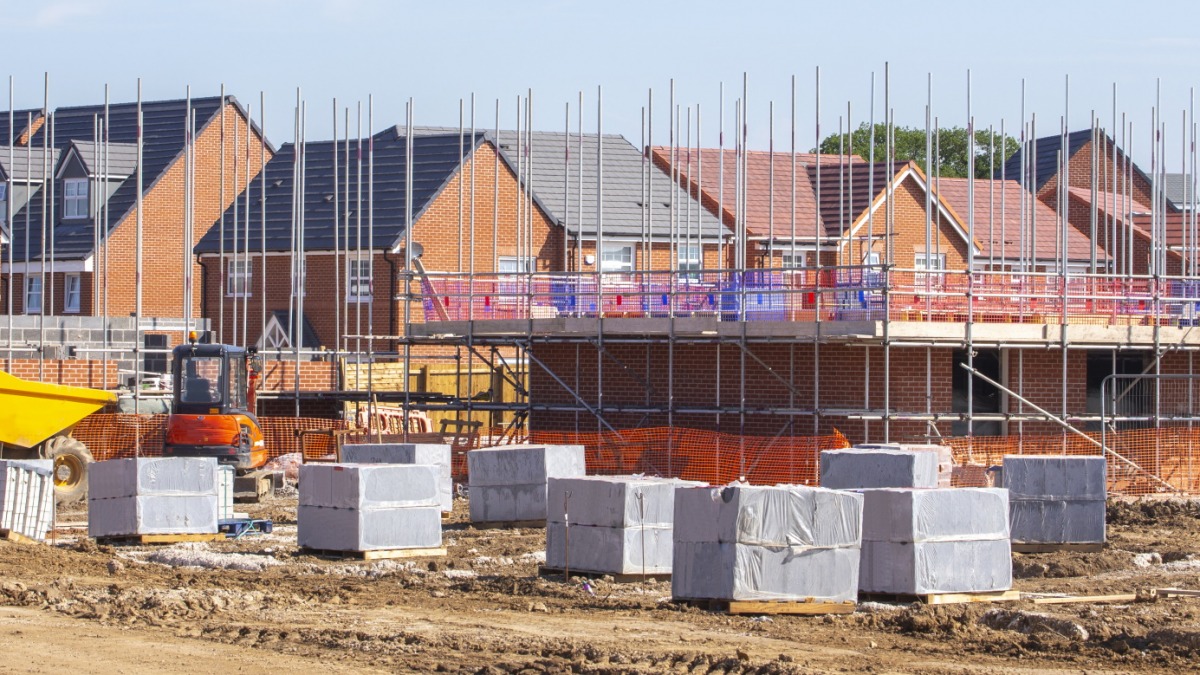 Every business knows that time is money. That is certainly true for housebuilders and developers; delays at any stage can have huge cost implications. Beyond this, there is a time cost of chasing loose ends and customers for those all-important signatures.
This does not just mean the time taken picking up the phone or sending an email, but the lost opportunity cost of not being able to show would-be purchasers around the show home because you are too busy chasing previous opportunities.
In this blog, we will explore the 5 ways that housebuilders can maximise their profitability with the implementation of an effective CRM solution. Not just saving time but adding value to a sale and even driving further house sales.
Automate marketing emails
Once you have captured the initial data from a prospective buyer, you can keep them warm and engaged with no manual activity. Register key details like their preferred house style, must-haves and whether they are a first-time buyer and use this to keep them engaged with the purchase journey.
Send them latest plot releases, style tips, help-to-buy guides and anything else that will support them on their journey to purchase. This will help to keep your business top of mind when they're ready to make their purchase.
You can even take this a step further by linking your CRM with the build progress and status of properties; if a prospective buyer has registered their interest in a specific house-style or plot number, notify them when the specific plot is available for early-bird to keep them keen.
Reduce the time to exchange of contracts
We know that the exchange of contracts is the critical point of the new build journey and that many hours are spent chasing missing documents, signatures, survey results and much more.
By automating emails and notifications to your sales team, you can help to reduce the time to exchange of contracts drastically. The buyer wants the deal to go through as much as you do, so subtle nudges will help keep momentum with all parties.
Many CRMs allow customers to access a portal to manage documents and update key information, some even allow customers to sign documents digitally through a platform. Incorporating this customer portal into your process will save the unwieldy work of uploading various emails and documents to your CRM.
Increase the visibility of progress
How often do you deal with purchasers 'just calling for an update' on the build or contract situation? Whether it be through a customer portal or scheduled emails, updates delivered directly to the buyer will reduce the number of calls that the sales team receive and have to engage with, freeing them up to focus on potential new sales.
Whether it is milestones such as 'roof on' or 'first fix', your customer will get much more excited about the purchase with key updates along the way.
Adding value: extras and upgrades
Following on from increased visibility is the prospect of linking this to purchasing extras and upgrades. Linking these to key milestones of the build can help to increase the time-sensitivity and inspire further purchases, with people needing to choose upgrades before certain milestones are reached.
Furthermore, the power of a customer portal can truly be realised when considering extras and upgrades. With buyers wanting their dream home and able to effectively choose additional extras from their sofa, you will be able to maximise the sale potential without needing to chase a sale. You can even integrate a payment gateway and buyers can purchase upgrades online without any interaction with the sales team.
Referral incentive or next step on the ladder?
So, your customer has purchased their dream home and has moved in. That is the end of their journey, right? Well, no.
They can still add value to your business. A small referral fee for recommending a friend or family member to purchase, or even targeting them with an offer after 3 years or so to purchase their next home with you, there is still an opportunity to get more from one customer relationship.
Summary
Many housebuilders have processes that cover some or all of the above, however, they're not often proactive or automated to a level that can really maximise the profitability and value of each customer relationship. By removing the need for manual follow-ups and empowering the customer to purchase extras and progress their sales themselves, you can realise the true potential of your customer relationships.
We've delivered similar applications, including one for Prospa Homes, so if you'd like to discuss your CRM requirements with us, please get in touch.
Customer Relationship Management Software
Case studies