Five reasons why Project Management Software is vital for your property business
18 August 2020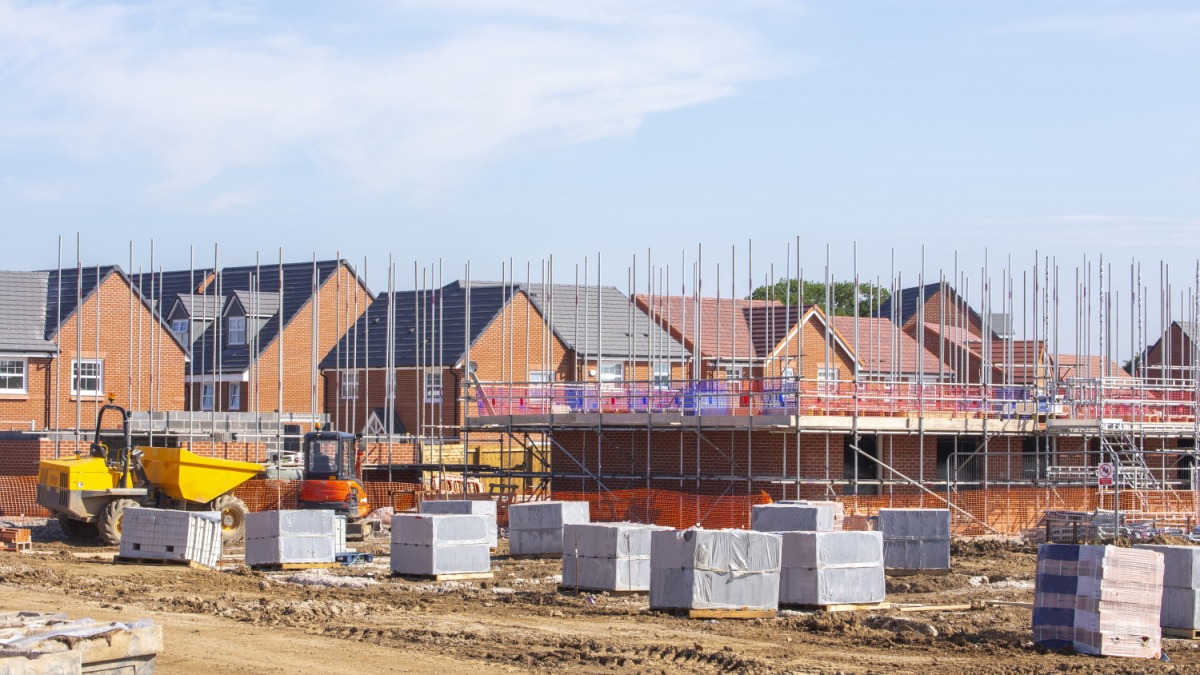 The property sector is undergoing one of the biggest shake-ups in recent times.  COVID-19 and the resulting Government response has had a huge impact that will be felt for years to come.
And whenever there is massive change, there is massive opportunity for businesses who are well placed to capitalise. This article looks at the relevant trends and activity in the UK property sector and how the adoption of Project Management Software can help businesses take full advantage of the new opportunities.
Property industry trends
New working habits
The past few months has seen some drastic changes to people's lives. Around half of the UK workforce are doing either some or all of their work from home, and a reported 34% will continue to do so indefinitely. (source: www.buyassociation.co.uk). This shift in working habits will have a significant impact on the property sector. Many agents are reporting a spike in people looking for properties with outside space as well as more rooms for home offices.
Location preferences are also changing, as many people's commuting requirements have now reduced or disappeared entirely. According to a survey from the Guild of Property Professionals, a home office is now important to 21% of people. The survey also showed that people are now willing to live an average of 56 miles from their office. This is a major rise from 23 miles pre-lockdown.
Planning shake-up
The planning system is being shaken up in a very big way. A key change is the 'zonal system' which has been designed to create certainty for developers on what they are permitted to build and where.
The hope is that this will rapidly speed up development of new homes, schools, shops and business space.  The result will be an increase in economic activity that will trickle throughout the economy, but in particular, into the property and professional service sectors.
Financial stimulus
Alongside the planning shake-up the Government has announced a package of financial stimuli designed to get the property sector moving again.  The extension of the Help to Buy scheme; the cut in stamp duty and the introduction of the "first homes" scheme is already beginning to have a positive impact on the sector.
House builder Savills reported that new-build buyer enquiries increased by 51% on the day of the stamp duty cut announcement and in the week to 28th July 2020, demand was still 15% higher than it had been before the cut.
To take full advantage of these changes in the property sector, businesses must have the right processes and systems in place to adapt to the new trading environment and effectively respond to the growth in demand.
For many businesses this means the adoption of Project Management Software.
Importance of Project Management Software
Effective project management means much more than keeping the project on time, budget, and scope.  It enables businesses to adapt to change, get closer to customers and unite teams that are often working remotely. Project Management Software comes with the necessary features needed to efficiently plan projects, manage available resources, respond to problems and keep all stakeholders involved.
Here are five key reasons why Project Management Software is vital for businesses in the property sector.
1. CRM and opportunity management
The dynamic changes in the property sector will stimulate new business opportunities for all.  But to effectively capture and convert these new opportunities businesses will need a systematic approach to CRM (customer relationship management).  This includes:
Capturing information about existing and potential customers
Building a sales pipeline
Managing customer service and delivery
Automating marketing activities
Providing insight into customer behaviour to improve future marketing
Project Management Software with CRM functionality will help you get a grip of your CRM strategy and ensure you make the most of any new opportunities that arise as well as any increase in demand.
2. Job costing and planning
Now more than ever it is important to forecast and cost jobs with pinpoint accuracy.  Adopting effective Project Management Software ensures you have a comprehensive set of tools to estimate, measure, report and analyse each job in detail, including timesheets, expenses, budgets and resource planning.
3. Collaboration with remote teams
Project Management Software helps project teams coordinate tasks and automate workflow to minimise delays.  This is particularly important when teams are working remotely and don't have the benefit of face-to-face contact. Project Management Software also provides visibility on progress, roadblocks and success; as well as being a centralised location for project documents.
4. Streamlined customer journey
Customer satisfaction and customer experience is nurtured and developed through building stronger relationships. It's not merely the quality of service that determines success, but also the quality of the full customer experience that differentiates your business from competitors. Project Management Software gives your business a clear view of where each customer is at in the journey and quickly identifies issues that may impact on the customer experience.  With the growth in demand and the dynamic nature of the property sector this visibility is extremely important.
5. Better business intelligence
Without proper financial control, costs can easily accumulate and overrun the agreed budget. Now more than ever it is important to keep very tight control of costs. The issue with financial management is that often processes, data, and analysis are not fast enough, which brings additional challenges to reducing the amount of financial risk.
Project Management Software can deliver live business intelligence helping managers keep control of project costs and minimising the risk of budget overrun.
Software for the property sector
The COVID-19 crisis and the resulting response from the Government has presented you with a once in a lifetime opportunity to transform your property business into something more resilient, productive and profitable.
We have the expertise and the project management software to help you. So, if you would like to discuss how we can help, please don't hesitate to get in touch. You can do so by calling the office on 01772 823734 or selecting one of the options below
CRM & workflow software
CRM case studies