Become the go-to property surveyor with best-in-class client relationships
08 December 2020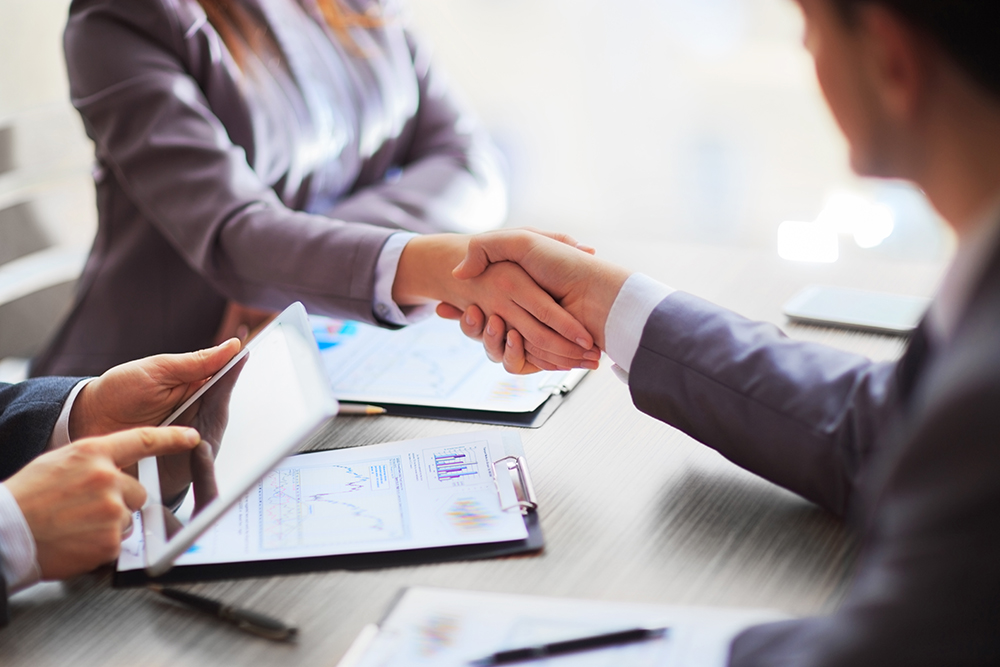 It's said that retaining a customer is four times cheaper than winning new business. So why is it that we neglect and take for granted our existing clients? And, what's more, how can we reduce the effort required to acquire new business relationships?
Surveyors are like other professional service businesses; your fee earners are often also responsible for business development. This is not something that they are often trained to do but you must find a way of attracting and retaining clients.
A structured business development process can help take the laborious work from this area of your business to ensure that your fee earners don't spend too much time maintaining client relationships, but still give a best-in-class service.
Valuable interactions
People often refer to 'touchpoints' with their client, new and old. Basically, referring to the number of times you have to interact with a client to get a 'yes' or to retain their services.
However, you should emphasize valuable interactions; understanding when is best to communicate and what you should say to your clients. This alone will help to differentiate from your competitors; by producing timely and valuable communications, your clients will begin to value the service you provide higher, too.
For example, your clients may not need to be told every day where their project is up to, or what you are doing, but by providing a less frequent, but more valuable update, you ensure that your clients are aware of the information they need to know.
This works from the business development side, too. Letting your clients know in advance of any lead times for new instructions or showing that you have your finger on the pulse by sharing key market information with them can really add value to the relationship you have with your clients.
Follow-ups and chasing
Chasing for updates from your customers or third parties can result in a huge, missed opportunity to be bringing in more fee earning work. Whilst it is essential to keep your active projects moving, you do not need to be sending every chase email or follow up yourself.
Defining workflows and triggers within your project management system can result in prompts sent directly to your customers and other stakeholders on your project. This eliminates more process waste and helps you focus on adding value to your firm.
You can even build in escalations, so if you have not received a response within a certain amount of days, your project management system can alert you to intervene and call the customer directly.
Structure and repetition
Key to keeping your clients coming back for more is the ability to deliver a consistent level of service to your customers. It's harder for your clients to find a new surveyor every time they need a valuation, but you have to consider that they require and expect a certain level of service.
Automating your processes and workflows such as communication schedules and report creation helps to ensure that your service is exemplary every time. You won't even need to stand out from your competitors, as your clients won't need to consider using a different provider if your service levels are consistently high.
Asking for feedback
Part of business development is about capturing what you are doing well and what you could do better. It's also about using your strong relationships to your advantage.
Capturing client feedback should be part of your business development process, asking customers to rate and review the service you provide to help understand what is working. A testimonial on your website or Google Reviews could be the difference between onboarding that new client.
What's better than a review? Asking outright for a referral. Who could your clients introduce you to and recommend your services to? This is much cheaper than running an advertising campaign, and your clients will already have the trust of your potential clients.
You could even incentivise the relationship to turn your clients into your lead generators, helping to attract new business by striking up relationships with strategic partners like solicitors and estate agents.
Defining the role
Defining the business development role in your practice is vitally important to the long-term success of your business, and by creating a highly automated customer relationship management system, you'll go along way to attract and retain new clients.
Our fully customisable software application not only helps you to automate your client-facing processes, but it does so in a way that is most effective to your business. Eliminating waste and increasing your process efficiency.
If you'd like to discuss how our system could help you, as it has with other chartered surveyors. Then get in touch.
Project Management Software
Case studies