Blue Wren Nominated for Lancashire Business Award
27 April 2015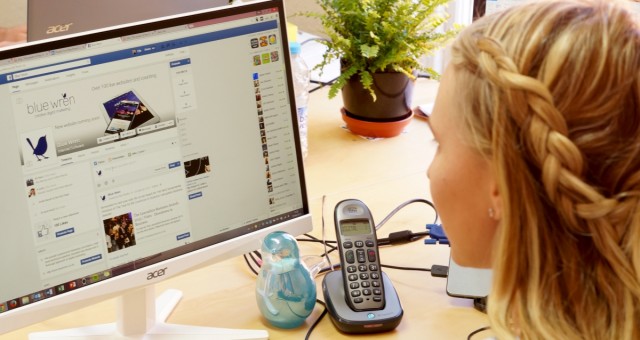 It's official. The cat, or the bird as we may say here at Blue Wren, is out of the bag – we have been nominated for a Downtown Lancashire Business Award for Best Social Media Presence of the Year.
This is a huge achievement not only to our little company, but our social media and outreach co-ordinator Ella who only joined the team three months ago to work alongside her apprenticeship with Manchester's Juice Academy.
In that time, Ella has worked hard to see our social media presence take flight like never before, breathing new life into our Facebook, Twitter, LinkedIn and Google+ accounts, reinventing our presence on Pinterest and helping the business find its feet on Instagram.
Revolutionising our social media hasn't just meant that we are growing as a team, we are continuing to grow as a brand and social media has a role to play in bringing us new clients, new staff and a whole new perspective on digital marketing.
We are now able to offer full social media packages as part of our services and have already delivered one-to-one help and advice to many clients that has been taken on-board and utilised effectively. We almost don't know what we would have done without it!
You can vote for free on the official Downtown in Business website here as well as seeing the full list of nominees for all Lancashire Business Awards given out on the night in July.
Don't forget to…
Give us a tweet on Twitter @bluewrenuk
A like on Facebook bluewrenUK
A follow on Instagram BlueWrenUK
A follow on LinkedIn Blue Wren
And put us in a circle on Google+ BlueWrenCoUk