Blue Wren win Innovation Award
28 November 2019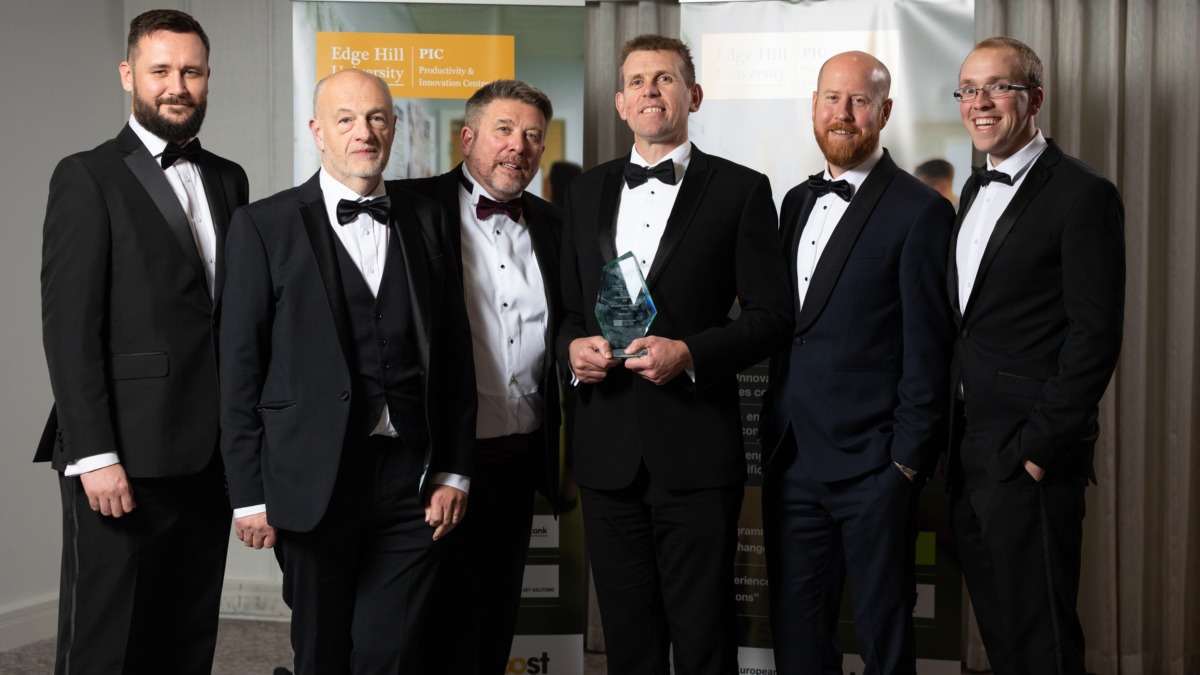 Blue Wren were crowned winners of the Business Model Innovation Award at the 2019 SME Innovation Awards held on the 22nd November.
Organised by the Productivity and Innovation Centre at Edge Hill University, the awards recognised the outstanding innovation achievements of SMEs.
Blue Wren secured the Business Model Innovation Award for their innovative approach to developing job management and CRM software for their customers.
Michael Lough, Managing Director of Blue Wren said, "We operate in a very competitive market, where many customers don't know where to start when it comes to choosing the right software for their business.
This award recognises the value of our approach to customise a system to the requirements of each customer in a fraction of the time and cost compared to many of our competitors.  Our business model means we can also deliver significant productivity improvement for our customers across a variety of industry sectors including professional services, event management, training providers and marketing agencies."
The Productivity and Innovation Centre engages with Lancashire based SMEs to help shape their innovation practices to develop new products, services and business models, steering them to profitable growth.
If you would like to know more about the awarding winning software developed by Blue Wren visit: https://www.bluewren.co.uk/software-products/crm-workflow-management-software/ or contact Blue Wren at hello@bluewren.co.uk and 01772 823 734 to arrange a demo.