Blue Wren responds to growing demand by expanding development team
22 September 2017
At Blue Wren, we always look to create positive change for both ourselves and our clients. And September has seen some large steps taken towards strengthening our ever-growing team with the addition of Blue Wren's latest fledglings, Zaeem and Tobias.
Welcome Zaeem and Tobias!
Zaeem is the latest Website Developer to join the Blue Wren family. Having completed a Software Development apprenticeship back in 2015, he looks forward to expanding on these skills in a team environment:
"Blue Wren represents an opportunity to push myself. My passion is creating websites and here I can do that every day. It's something I look forward to at the start of each week and working in this agile environment presents a fresh challenge daily."
Tobias brings native app development experience to the Software Development team. Having studied Software Engineering, he has worked both internationally, at Fujitsu Germany, and locally alongside GPs to improve workflow. He relishes the opportunity to apply this knowledge alongside his new team mates:
"I think Blue Wren can help me reach my potential, and vice versa. There is a great amount of experience to draw on and work to be proud of. I'm excited to feel challenged and look forward to developing together, as a team, as well as driving forward positive change for our clients."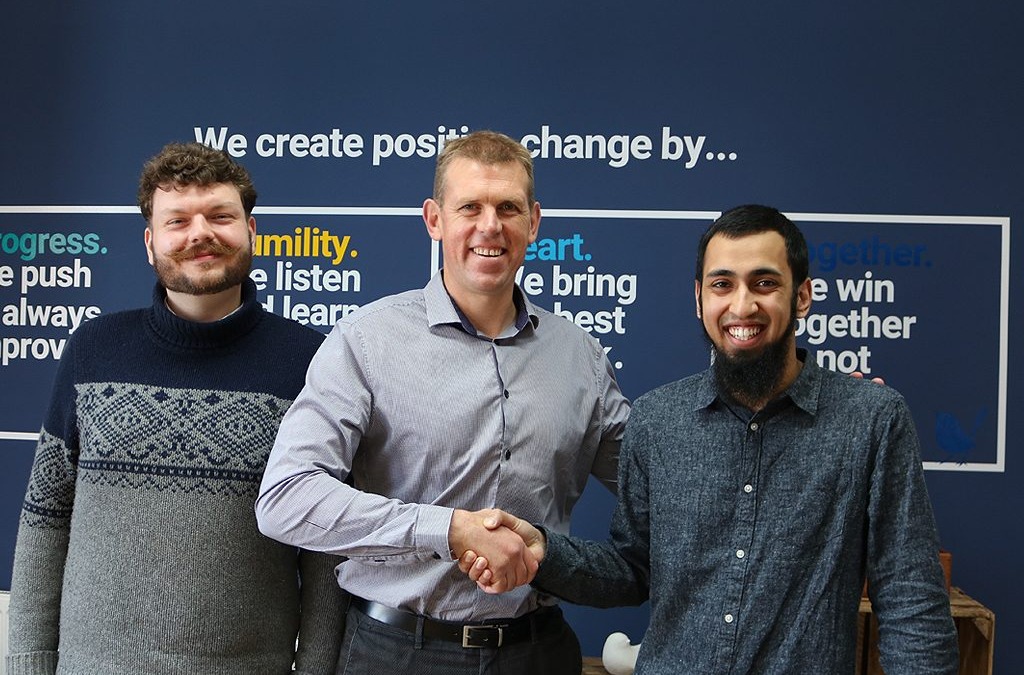 Exciting time to join Blue Wren
Welcoming both Zaeem and Tobias to the team, Michael adds:
"Zaeem and Tobias join us at a very exciting time for Blue Wren.  Both have already shown that they share our values and have the skills to deliver to an excellent standard.  Our focus on bespoke software and website development has helped us to make that next step as a business, and the recruitment of Zaeem and Tobias demonstrates the confidence we have in this new direction."
It's great to have you on board guys and we look forward to creating positive change, together.