Hoppers Roundup: January 2016
01 February 2016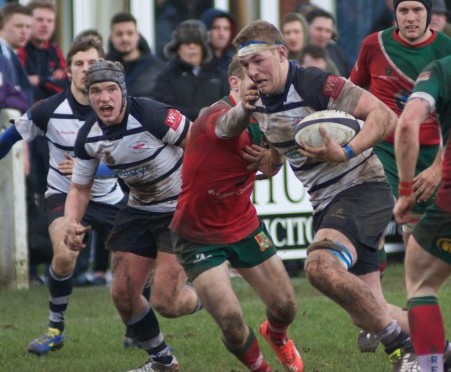 Preston Grasshoppers hit a great run of form as January came to a close to end the month with an unbeaten record and climb up to ninth in the league table.
After drawing their opening two matches of the New Year against Sale and Caldy, Hoppers achieved a morale-boosting victory over second placed Stourbridge. The team carried this confidence through to Saturday's encounter with Broadstreet where they swept the visitors aside and extended their unbeaten run to six games, stretching back to the end of November.
Despite falling behind to an early Broadstreet try just as they had the week before against Stourbridge, Hoppers led 10-5 at the break and emerged even stronger in the second half. Lewis Allen and Harry Moulding both added to Sean Taylor's first half try, before Taylor scored his second, and Hoppers fourth, to secure a bonus point and put the match beyond the reach of the Coventry-based side.
Hoppers' January results were as follows:
2/1/16: Sale FC 22-22 Hoppers
16/1/16: Caldy 13-13 Hoppers
23/1/16: Hoppers 29-18 Stourbridge
30/1/16: Hoppers 31-13 Broadstreet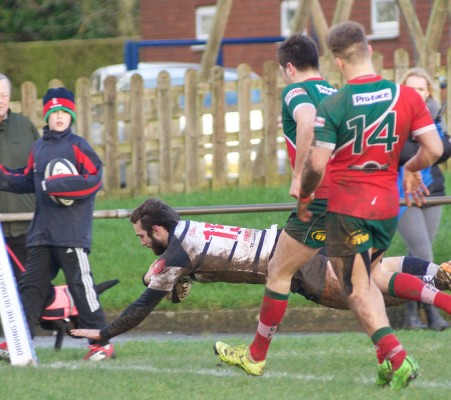 Following a miserable run of just two wins from their opening nine matches of the season that saw them dangerously close to being dragged into a relegation battle, Hoppers have turned their fortunes around over the last couple of months and can confidently start making a push for a top five position which is now well within their reach. They will be looking to make good on those prospects when they kick off February away against a South Leicester side currently sitting fourth from bottom.
Blue Wren are sponsoring front row forward Oga Mabaya during the 2015/16 season. Visit www.pgrfc.co.uk to keep up to the date with all the latest Hoppers news.
All photos accredited to Mike Craig.