Pizzas and Lasers: Blue Wren hit Preston
11 October 2017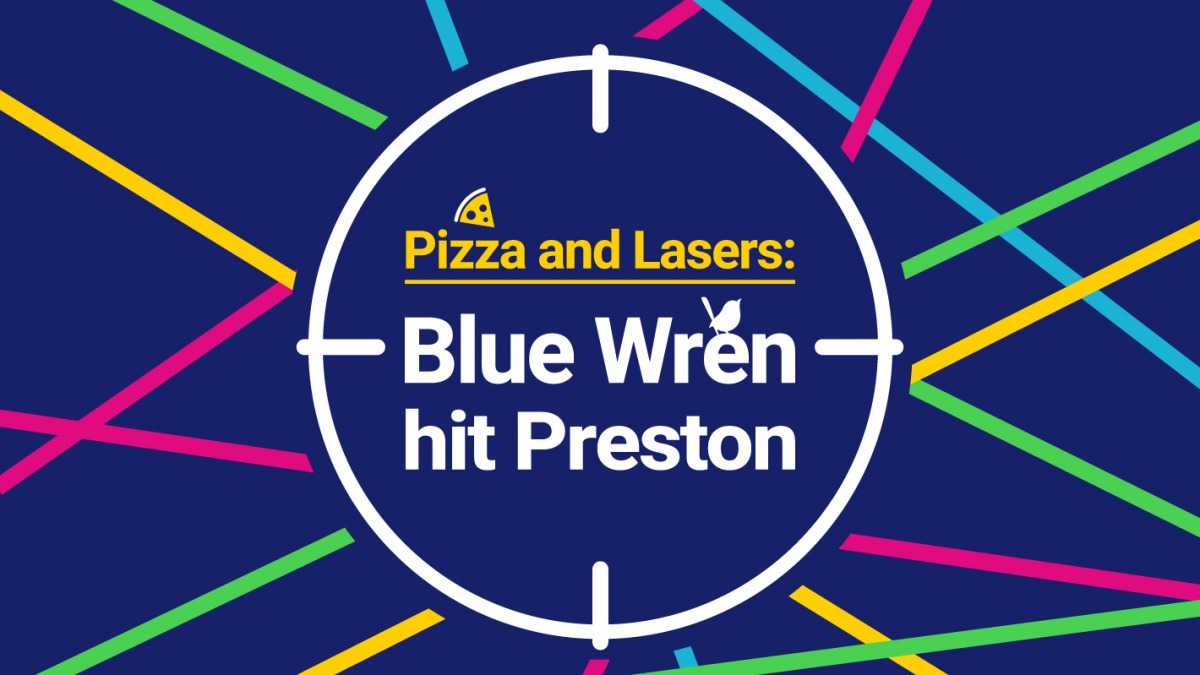 At Blue Wren, while the team enjoy creating positive change for our clients, sometimes it's essential to take some time out to indulge in some positive change for ourselves. And, with our ever-growing team of Blue Wren fledglings, what better way than to do this outside of the office environment with a spot of team 'sports'?
Well, on Friday, this took the form of pushing aside our keyboards, donning a luminous power pack and letting off some steam in Preston's very own Laser Quest.
Some got a little more into it than others, with Marco's video, below, showing a little bit of the pandemonium that ensues when you let a group of nigh-on 20 adults loose with a new laser-toy.
Following our space adventure, and the Matts now-announced as the sharpest shooters in the Blue Wren ranks, we were lucky enough to be treated with a delicious meal at Il Gusto d'Italia.
Besides enjoying the opportunity to relax after a few adrenaline-and-laser-fuelled hours, it was a great opportunity to take some time out to just hang out as a team. And, a few starters later and umpteen carbs consumed, we were fully refuelled, ready to drive some positive change for our clients.
Team shot at Il Gusto d'Italia on Friday. Pop over to instagram for an action shot of the #LazerQuest…https://t.co/WnJCe5lEcU#Preston pic.twitter.com/RqBAIoP6gv

— Blue Wren (@BlueWrenUK) October 9, 2017
With an excellent time had by all and food fully-enjoyed, we would like to give a huge thank you to the staff at both Laser Zone and Il Gusto d'Italia for being so hospitable and making our afternoon out so fun!