Resounding win for Hoppers as we welcome over 30 clients to our sponsored match
30 October 2017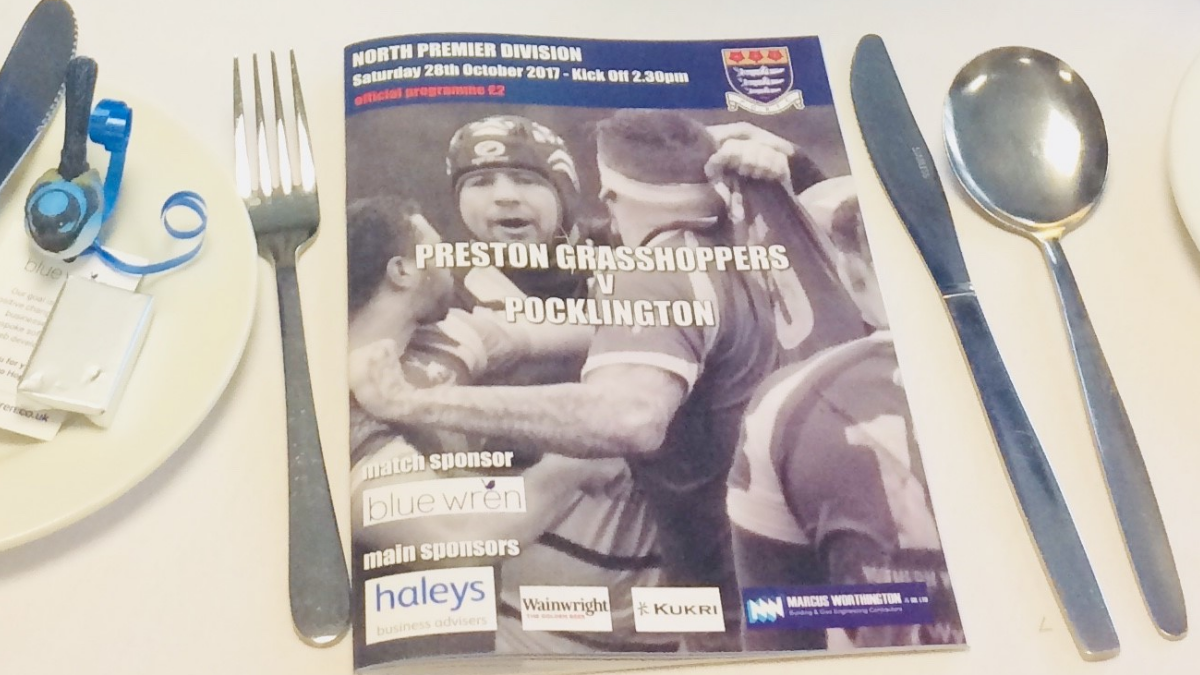 Last week saw the launch of our brand-new website, but we were also looking forward to sponsoring the Preston Grasshoppers match vs Pocklington RUFC. We welcomed over 30 of our clients to the game to enjoy a meal, the game and plenty of drink.
Proud to be sponsoring @RugbyHoppers and demoing our new software today!https://t.co/ZCnqFW8Zo7#Preston #lancashire #software #rugby pic.twitter.com/giHMP1IbG4

— Blue Wren (@BlueWrenUK) October 28, 2017
Before the match, Michael demoed a new piece of software built by Blue Wren. It was great to be able to demonstrate how the tool could help create positive change for the businesses in attendance. We received some great feedback and look forward to some of those businesses beta testing the software for us.
After the demo came the game.
Hoppers with some lovely interplay and Pete Altham, on his 100th appearance, puts Chris Roddy in for a try. Con missed, 15-0 half time.

— Preston Grasshoppers (@RugbyHoppers) October 28, 2017
It was a big day for Pete Altham, who made his 100th appearance for the club. He marked the game with a try, and secured the bonus point for Hoppers in the second half. Fitzpatrick also pocketed himself a couple, as well as an assist, with Jordan rounding off the game with a try that saw him run the length of the field.
The game finished a convincing 53-0 to the home side. Well done guys!
You can read the match report below:
Hoppers romped to a comprehensive 53-0 victory over Pocklington yesterday. Read about it here https://t.co/YfMJigh6zP

— Preston Grasshoppers (@RugbyHoppers) October 29, 2017
You can also check out some great photos from the game, here:
@RugbyHoppers thumped @PocklingtonRUFC today. MoM performances all over park. Pack outstanding. Great stuff lads! https://t.co/ivRGsNrTGv

— Mike Craig (@mickycraig) October 28, 2017
Thanks to our clients that attended the game and congratulations again to Hoppers on such an emphatic win.