Social Media Apprentice
13 February 2015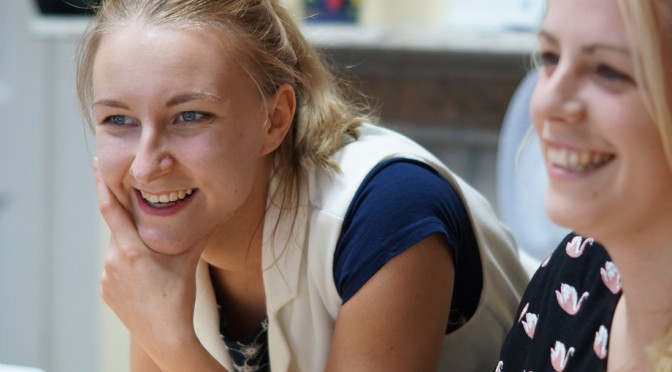 Hello everyone, I'm Ella Worthy, Blue Wren's new social media apprentice, and I can't wait to get going and explore even further into the ins and outs of everything that's great about social media for businesses.
I began my journey with Blue Wren a few weeks ago through Juice Academy's social media apprenticeship programme in Manchester and have thoroughly enjoyed every moment so far. Working in a digital marketing environment was a completely new experience for me, but I feel like it's taken me no time at all to settle in and I can't believe that in just over a week I'll have been here for a whole month already.
My social media skills were put right to the test from day one and, in time since, I've worked on the social media for some very interesting clients including architects Croft Goode and bathroom retailer The Bath House. More importantly, however, I've given a firm reboot to the social media presence of Blue Wren itself!
Having shown engagement and a willingness to work hard in my first couple of weeks, I was set a project to promote a new networking event, The Hoppers Business Network Breakfast, which will launch next week at Preston Grasshoppers. So far it's been a great success.
I still continue to attend Juice Academy sessions once every fortnight to enhance my skills before applying them to real-life scenarios and I've learnt so much in such a short space of time. It's strange to think how much more I'll have in my skills-set by the end of 2015.
Getting to grips with the basics of social media law has been a particular highlight at Juice so far and I even had the chance to listen to the thoughts of renowned Intellectual property and media lawyer Steve Kuncewicz on the subject when he came to Juice as a guest speaker.
Back at Blue Wren, I've started working on all the social media platforms with a view to gaining more interaction through each and helping with digital marketing strategies. I'm also proud to announce that as of today, I am an official Certified Hootsuite Professional having undertaken the vigorous training and completed the final assessment. Exciting times ahead for sure!
Outside of my social media bubble, I have been an adult leader for Girlguiding at St Andrews Brownies for just over five years and my love of the outdoors has made me a keen photographer. I'm also a fully trained cocktail bartender and, consequently, I have a vast knowledge of useless alcohol facts, although I can't promise the drinks will always be on me!