Successful Hoppers Business Network event hosted by Blue Wren
02 February 2018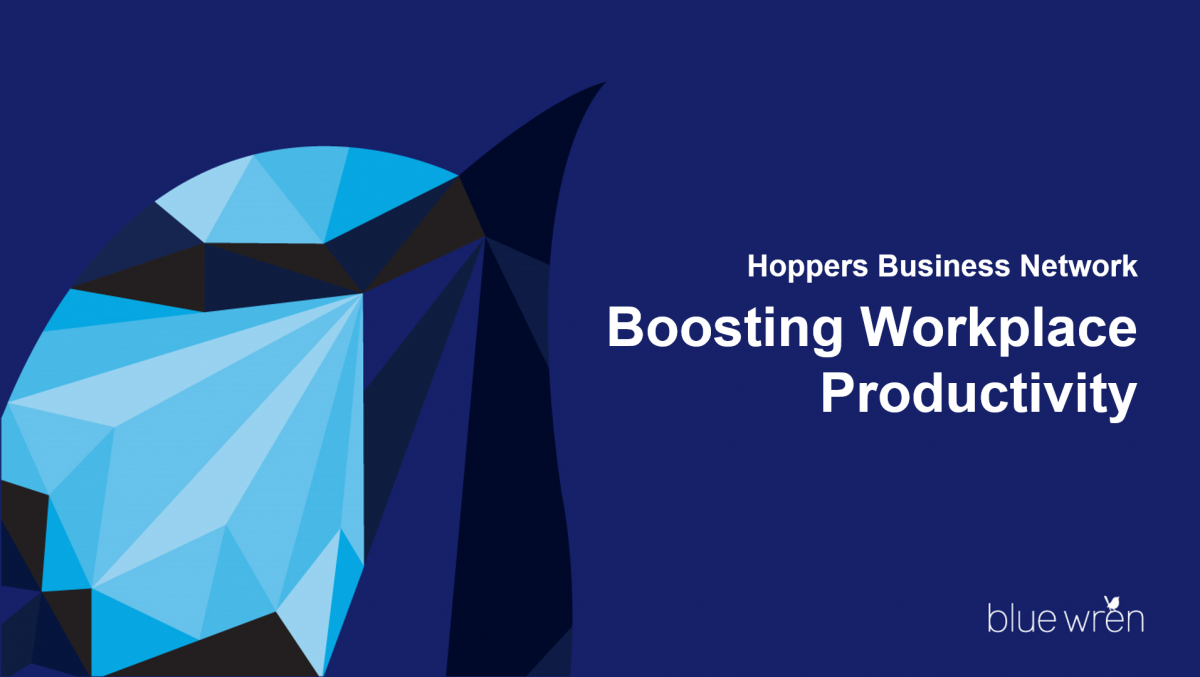 Thank you to everyone who attended the Hoppers Business Network event. Hosted by our MD Michael, it covered the topic of boosting workplace productivity.
Filling up at Hoppers Business Network #productivity #networking #lancashire #preston pic.twitter.com/BoAyGnvFEd

— Blue Wren (@BlueWrenUK) February 2, 2018
It was a nice opportunity to catch up with clients, but great to see so many other local businesses interested in boosting productivity through embracing digital transformation.
We'd like to say a big thank you to all in attendance; it was a really engaging question and answer session, and we appreciate your input in the live demo of Lentl.
Lentl is our customer feedback tool, so it was great to see it in action in real-time.
 Results from the live Lentl demo:
Download materials from the event:
If you would like to revisit the presentation or download Michael's handout about the three pillars of productivity, you can do so below:
Boosting workplace productivity presentation (.ppt)
The Three Pillars of Productivity handout (.pdf)
Further reading
Read more about the Pillars of Productivity in our current blog series. This week Michael published his article on engagement's role in boosting workplace productivity; next week it's "Integration". Check back for further information.
In the meantime, you can also check out:
If you would like to discuss anything from the event, how we can boost your productivity or even how your business can embrace digital transformation, don't hesitate to get in touch.