Facebook's New Privacy Policy: What does it actually mean?
04 February 2015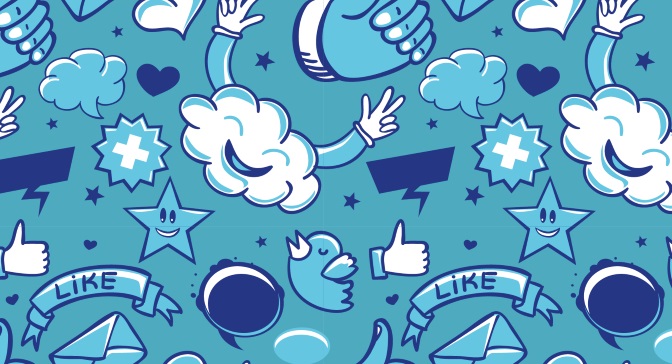 'Tailored' advertising that tracks your browsing history could mean you're very much at risk of that secret gift you've bought for your partner popping up on your Facebook and spoiling the surprise altogether. Even more concerning is that it's very easy to fall into this trap.
On 30th January 2015, a new privacy policy came into force that allows Facebook to track your browsing history (outside of social media) for advertising purposes. Be warned, if you've been on Facebook since last Friday, you've already agreed to let it happen.
As well as your browsing data, Facebook can also collect data from any partnered apps that you use including any mainstream app available from Google Play or the App Store.
Let's say someone other than you has been browsing the web on your phone or computer and then three weeks down the line you get an advertisement on Facebook flash up about a fashion show. "But I'm a husky, well-built manly man!" Yes, you might be, but your 16 year old daughter who's been borrowing your laptop most certainly isn't!
If you opt to tell Facebook where you are, such as tagging your location in a status or choosing to show your location on the messaging app, you are also unknowingly agreeing to Facebook making recommendations on nearby restaurants and shops. This is no doubt a great idea for when, for example, you are on holiday, but you don't want suggestions for family restaurants in Florida when you're back in your office in England, your desk stacked with paperwork and it's raining outside! Nobody wants to become depressed over a Facebook advertisement.
So far, you may think that these settings are just causing an influx of negativity, maybe for the consumer anyway. What about the small businesses that want to be seen? These ads are great for business! Tailored advertising at the click of a button; no negativity on the flip side of things.
You can, of course, opt out of these settings provided that other advertisers honour the agreement or you seek the additional help of Ad Blocking software. If you are browsing websites that you would prefer to not remain on an invisible web history which is shared with social media, the safest option is keep yourself logged out of Facebook, either on a mobile device or within your browser. If you really are that concerned though, you can always just delete your Facebook – contrary to the belief of many, it's not the end of the world.
Here at Blue Wren we specialise in social media marketing so if you are a small business and are baffled about Facebook's new way of advertising, please get in touch. We are more than happy to help!