How is AdWords affected by the change to Google Ads?
24 March 2016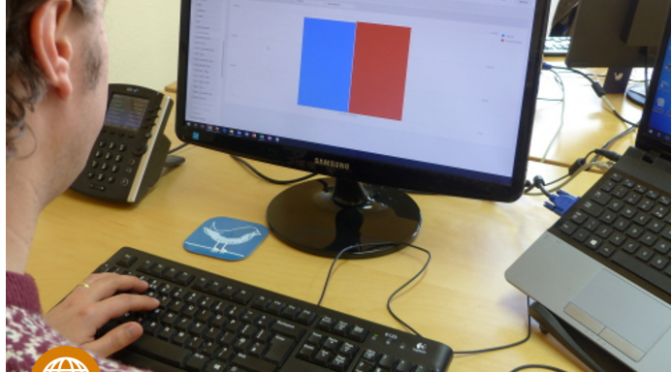 Noticed anything different about Google search results recently? Maybe some Ads aren't quite where they used to be – so what's going on and what could this mean for Adwords traffic?
It is true, Google has stopped Ads from appearing in search results on the right side of desktop.
This has only recently happened within the last month (February 2016), and for a number of websites which reply mainly on traffic being referred by their Adwords campaign, this could come as quite a shock and owners of the site, now perhaps scratching their heads as to what to do next!
Since the Ads sidebar has now gone, the maximum number of Ads shown has reduced from 11 to seven, meaning there will be more competition for places, which also will inevitably lead to Ads becoming more expensive.
Why the change, Google?
So the question is – why has Google made this change? Well, as with all things Google (very secretive about their various algorithms), we can only provide you with some speculative reasons as to why we think Google dropped these sidebar Ads.
You can go back as far as 2010 (Searchengineland) to see that Google was undertaking testing in removing the sidebar Ads in relation to mortgage search queries. However, Google at the time released a statement saying that this was not going to be rolled out.
Five years on and the testing has obviously proved it is something they are indeed now rolling out.

If you were a suspicious person then maybe you would think Google are trying to squeeze more revenue out of their advertisers, but personally, I think they are trying to bring inline the layout of their search results to match mobile. This would make sense as research and statistics show now that more people are browsing and accessing the internet with their mobile than via desktop.
How to beat the change
Naturally, you're now thinking "As a business that utilises Google's Ad network for driving traffic, how do I ensure that I do not start paying more or losing traffic?"
The simple answer is to review your Ads campaigns and check consistently to see if the change has affected your account in any way.
If you are stuck with your Adwords account and would like a review of your campaigns, get in touch to see if we can help. We are a digital marketing agency based in Preston and implementing Google Adwords campaigns is just one of our areas of expertise.