Choosing the best web hosting: why it's important for your business
05 December 2017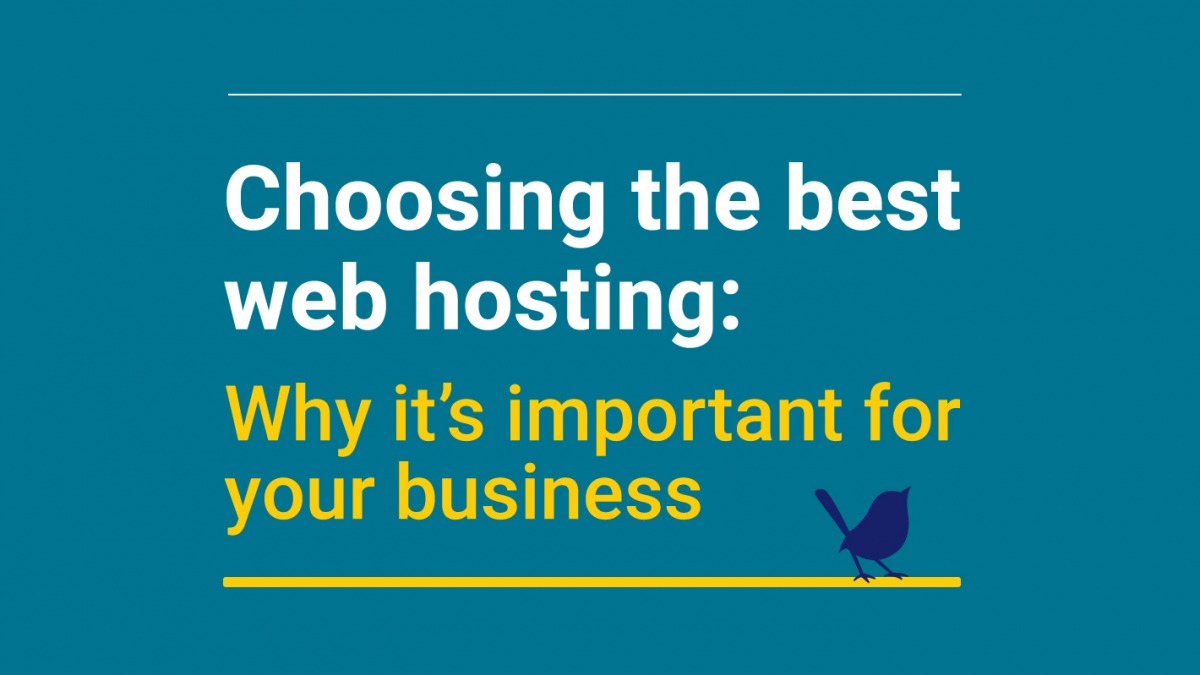 Dean Martin, Infrastructure Manager at Blue Wren, looks at the importance of good hosting for your business, and the impact it can have on your company's revenue.
Whether mobile app, bespoke software or website, poor hosting can inhibit your performance.

Improved stability
A poor hosting solution could lead to a great deal of unresponsive time and an unusable website. This isn't just frustrating as a business owner, it's decisive for a customer. When a customer enters your shop, they expect a good service, it's the same for their online experience.
You want to remain ever-present for your customers, particularly if you are an ecommerce business where the ability to purchase 24 hours a day is a necessity. Taking a chance on mediocre hosting may be an option, but it's a false economy.
We partner with Amazon Web Services (AWS), for our hosting and infrastructure. This gives our customers access to the most powerful and reliable computing power available. If it's good enough for the likes of Airbnb, it's the right choice for our clients.
Increased visibility
How high you rank on a search engine's results page is dependent on the quality of your content. It's also affected by factors that can impact the quality of your users' experience. Search engines such as Google crawl your site for information as part of their complex algorithm to rank your website. A slow server can impact your website's load time which can work against your ranking.
AWS offers the flexibility to select specialised servers optimised for your product, meaning your site gets the foundation it requires.
Decreased waste
We've talked about customer-facing websites, but what about something internally-facing like company-wide software?
Poor hosting and infrastructure support can lead to loss of data or data being inaccessible, costing your business valuable time and money. Even a small disruption can have a huge impact. It's time your team spend waiting or even having to complete work again.
AWS boasts a 99.9% up time, meaning minimal disruption to business operations.
Improved security
Whether the threat of malware, or the need to comply with strict data protection laws, you cannot afford to take a risk with your customers data. You risk damaging more than your reputation.
We utilise a 24/7 platform monitor that alerts us to threats on our servers. With scheduled malware scans and automated security updates, we don't compromise on the security and integrity of the data we control.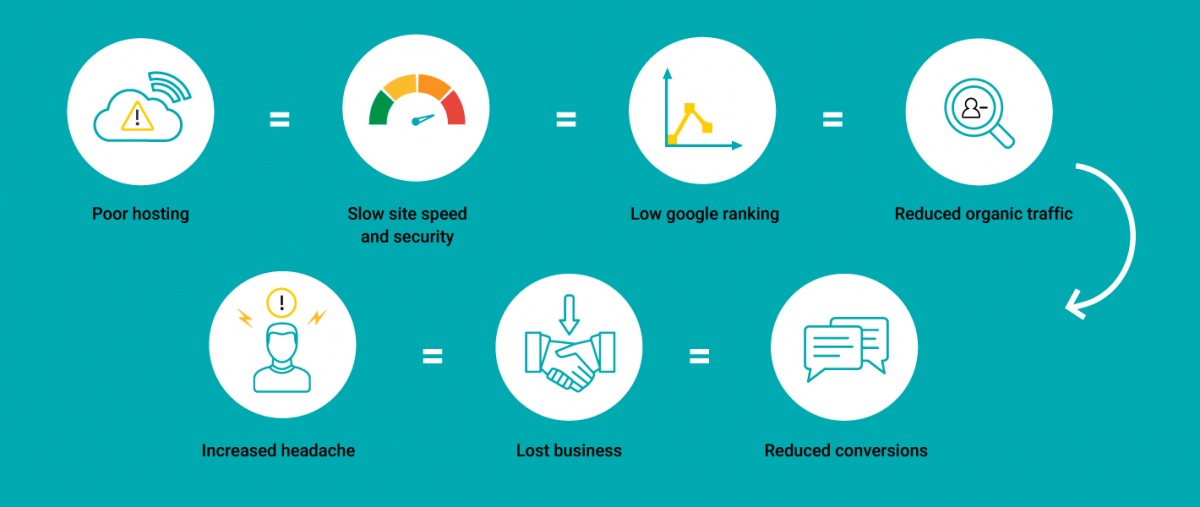 Peace of mind and confidence in your product is invaluable. That's why we deliver a full, end-to-end service to support your business.
Find out more about the hosting and infrastructure we provide for your website, software or app.
In this article learn:
the negative consequences of opting for poor hosting
the impact on your business and online presence
how it impacts your bottom-line
Further reading: