HBN: Using the web as a recruitment tool
20 February 2015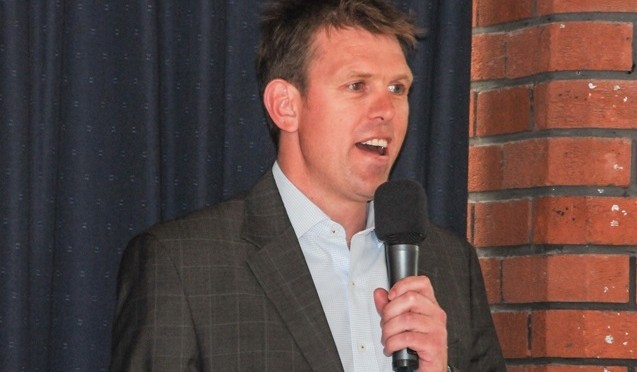 Recruiting employees through the web is a valuable approach for your business, particularly when targeting potential recruits rather than waiting for them to come to you.
It's nowhere near as difficult as you might think either; simply putting aside that extra half an hour to tweak your website, tweet as your business and headhunt through professional networks can make a huge difference to the efficiency of the whole recruitment process.
This was the topic covered by Blue Wren at the latest Hoppers Business Network meet-up which took place on Thursday 19th February and was attended by more than 50 local businesses.
Following on from short talks by Harrison Drury solicitors John Chesworth and Roger Spence covering employee engagement and the new rules on Shared Parental Leave respectively, Michael Lough from Blue Wren outlined the importance of listing jobs on business websites and utilising existing social assets to target those best suited to the advertised role being.
So what are the key points in using the web as a recruitment tool?
First and foremost it's your company website. Have a page listing all available vacancies and, within it, a separate section with details about the role and how to apply. Ensure you include your brand values; instead of making people think 'Should I apply?' make them think 'How can I not apply?'
Incorporating Google Analytics tracking onto your website will allow you to track visits to the job page and the most effective tools for generating that traffic; whether through a search engine or social media.
This leads on nicely to the next two points – using social networks Twitter and LinkedIn to promote the role and drive traffic to your website.
Tweeting a job vacancy and making it appealing can be quite challenging when you only have 140 characters to work with, especially when also including a necessary link back to the vacancy on your website.
Therefore, identify what keywords the tweet will need such as the role and location and vary your use of hashtags and the wording from tweet to tweet to expand your outreach and visibility. In terms of getting in that all important link back to your website, use Bitly to shorten links and allow yourself more space to focus on keywords.
LinkedIn can also work in reverse if you make the most of the advanced search tool. Filter by location, keywords and connections to find those best suited to available positions which is particularly useful if you're in a group alongside others from the same industry.
You can also post any vacancies on your LinkedIn company page and then 'pinning it to the top' means it will always be the first thing a visitor sees when they view your page. As before, always include a link back to your website.
This hopefully puts you on the right path towards recruitment success.
Blue Wren will be speaking and sharing helpful digital marketing tips at future Hoppers Business Network events, the next of which is the Budget Breakfast meeting on 20th March from 8am to 10am. In the meantime, if you need any help with your website, marketing strategies or social media, get in touch today at hello@bluewren.co.uk or tweet us @BlueWrenUK.