How to approach a creative agency for a graphic design role
24 February 2016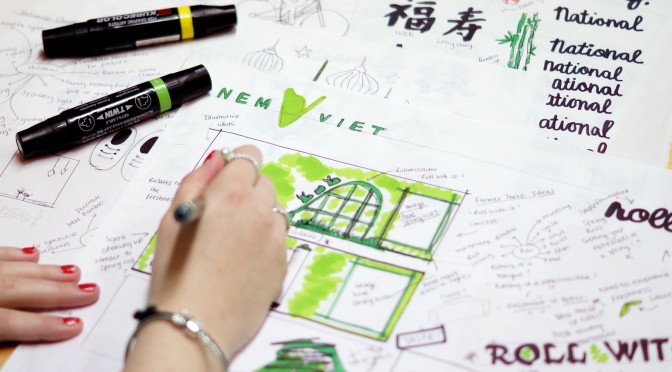 It's that time of year again when the competition peaks between many young creatives in the hope of landing that dream role as a Graphic Designer. Blue Wren designer Emily shares her tips about how to stand out.
When I first started my position at Blue Wren as a Junior Graphic Designer, it was with a real feeling of excitement, accomplishment and satisfaction. I began learning the ropes and getting stuck straight into a wide range of design projects for a number of clients. The joy of being able to express my creativity is the major reason I love my current role.
My job in the studio also involves a great deal of variety, including designing logos, creating graphics and amending artwork to even getting involved with design and testing of websites before they are handed over to the client.
Prior to my role at Blue Wren, I studied graphic design for five years at Blackpool and the Fylde College and gained a good degree, which included a placement as a junior graphic designer. None of this, however, prepared me fully for a position in a company such as Blue Wren, to the extent that I've really had to open my eyes to the industry and the responsibilities that are involved with this career path.
It's no secret that the creative industries are extremely competitive, so I've put together a few tips for how to approach an agency based on my own personal experiences, and hopefully these will help improve your chances of success in landing that dream job.
Find and utilise contacts
Before designing your portfolio, you should have a clear idea of the people and places you wish to impress. Write up a list of where you would love to work. Do your research. Ask around for contacts; LinkedIn is a great tool to connect with people within the creative industry, and don't be afraid of asking other students or acquaintances, who have done work placements, for connections.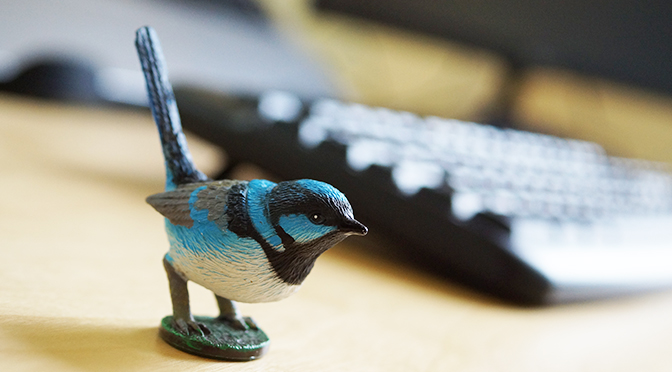 Most agencies have details of how to contact them on their website, but it helps immensely if you can find the right individual who deals with placements. Phone them if necessary to get the right information. Finding out the name and contact details of a creative or design director is a huge benefit in allowing you to send your work directly to the person who needs to see it.
Make your approach personal
This is your chance to stand out, so I would highly recommend sending over a digital portfolio as a PDF, along with your supporting email and CV. As a PDF, your portfolio is easy for people to open and also quick to flick through for them to get an impression of your work and achievements.
There can be a danger of designers sending several agencies the exact same portfolio, so make sure that your digital portfolio is relevant to the agency that you are applying to. It is a good idea to have a website to promote your work, but don't let this stop you designing and sending a PDF portfolio with your enquiry email.
Write a friendly but professional email
Be as professional as possible, addressing your email to the specific person receiving it. Keep the email short and straight to the point. If you have been fortunate enough to have already met the individual that you are emailing, you still should not use any casual wording or nicknames.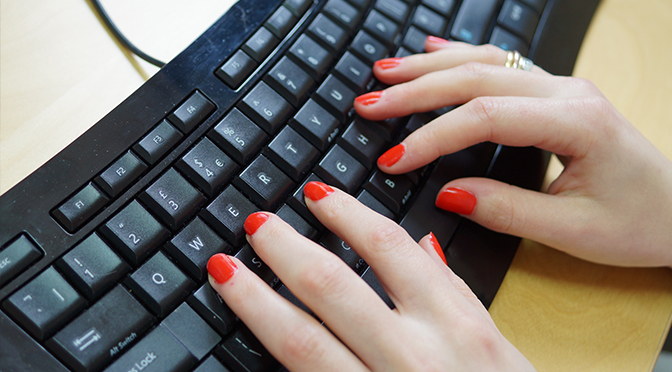 You always need to bear in mind that individuals are short on time and don't particularly want to read a list of all your hobbies or you selling yourself. A simple email asking for their time to look through your work should more than suffice for this particular purpose.
Make your work relevant
When putting together your design portfolio, it is extremely wise to use a wide variety of your work. Strong graphic design concepts go a long way; however, making your work relevant and fresh is crucial in getting noticed by an agency.
Keep your portfolio simple
The aim of your portfolio is to showcase work that reflects what you are capable of. Therefore, you should keep the overall design as simple as possible; complex layouts and typography can distract the viewer from pieces of work that actually make you an ideal candidate for an available design role.
Choose a small selection of your work too, separating your strongest pieces throughout your portfolio and always finishing off with an outstanding piece. Remember to keep some back in case you get an interview, and always ensure that you notify the recipient that you have plenty more work to show.
Set up your portfolio correctly
All images included within your portfolio need to be large and high-resolution, but you want the recipient to receive work that is clear and not pixilated, so my best advice here would be to keep the PDF document below 5MB. This ensures it will both send and open easily, while maintaining the highest resolution possible.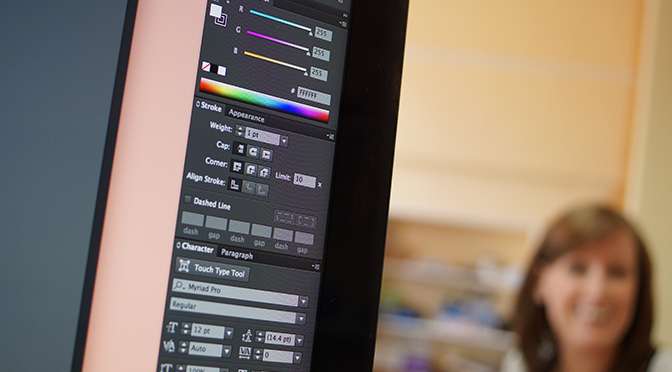 Another point to be made aware of here is to check that your portfolio can be easily viewed on Macs, PCs, Tablets and Phones, so ensure that everything is complete with the correct document settings. This can be done using the latest version of Adobe Acrobat.
Check it, recheck it and recheck it again
This is crucial. There are plenty of CVs and digital portfolios that have recurring spelling mistakes and sentences that don't make sense. Get anybody you can to check your portfolio and get a second opinion; mistakes are a lot easier to spot if you're looking at it with fresh eyes.
Continuously assessing and redesigning your portfolio will not only improve its overall design, but you as a designer too. Focus on the smallest of details such as line or word spacing, using the right dash and making sure the whole document feels clean and fresh.
Follow up the email
The importance of following up an enquiry email cannot be stressed enough. After waiting a week following your initial contact, I would recommend sending another short email, purely as a reminder.
If you do receive a reply, it's always good to ask questions when following up your email; perhaps try to arrange an interview if it's convenient for them. All agencies work differently regarding recruitment, so be prepared to go with the flow.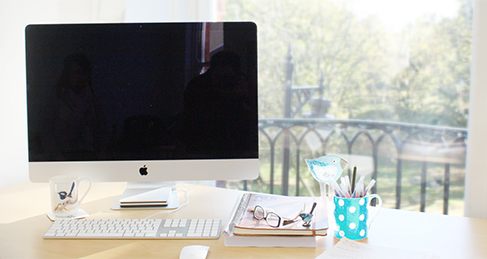 Hopefully, if your work is excellent and well presented, you'll be rewarded with an interview, placement, and a full time job as a graphic designer.
Then the real work begins!
---
If you fit our values our values and feel you have what it takes to become a Blue Wren:
In this article you can learn:
how to land your dream design job
what makes up the perfect portfolio
the best way to approach a design agency
…all straight from the Blue Wren's mouth
Further reading: