What moustache typography are you?
18 November 2013
Movember is when men from all over the world take on the challenge of growing a moustache throughout the month of November. The point is to help raise awareness of men's health and raise money to help research to find a cure for prostate cancer.
To help encourage and celebrate Movember here is a typography chart of facial hair which includes a number of moustache fonts. The typography facial hair guide was created by artist Christian Goldemann and is a humerous guide on matching beard styles with fonts.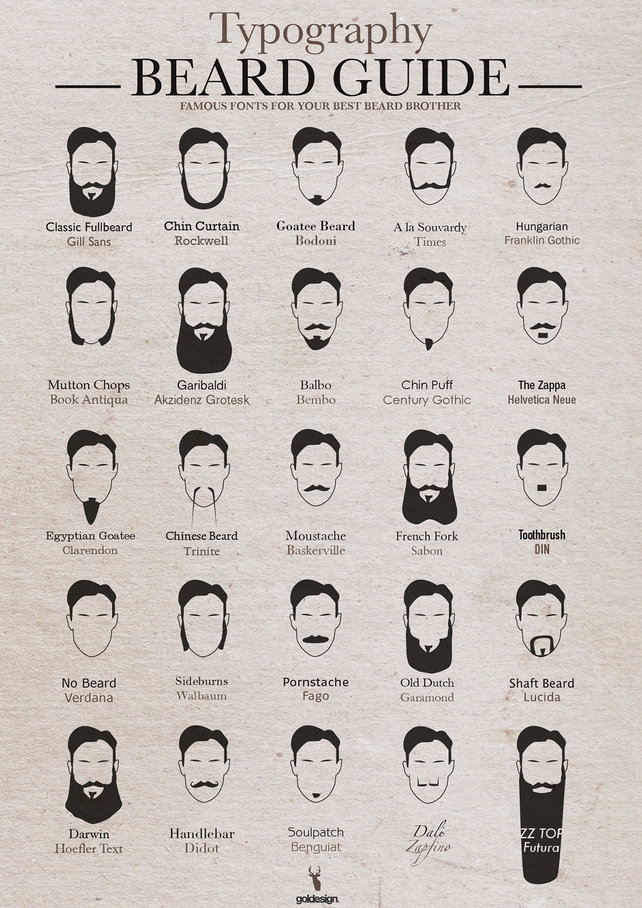 Iain Wood our digital marketing executive is currently taking on the Movember challenge and is aiming to achieve the Shaft Beard which is Lucida in typography. If you would like to sponsor him, he would be extremely grateful and you can do it here 
We want to wish everyone taking part in Movemeber every success. Good Luck and happy moustache growing.